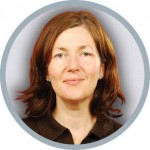 Anne Louise Kieran
, Development Officer – Visual Arts
"Welcome to the Visual Arts programme for Jan-July 2017. We have a great selection of classes throughout many venues in the area, so if you're into the arts, you are bound to find something for you to try out art-wise.
It's great to see the satisfaction on people's faces when they achieve something they didn't know they were capable of.."
A wide range of weekly classes are held in community centres and facilities across North Lanarkshire and offer drawing and painting, printing and arts and crafts. Our ceramics studio, Pather Artworks, is located in a bright art studio within Pather Community Centre, Wishaw, and offers a range of ceramic based classes.
All our classes are skills based, for adults and children of all abilities, and are run in relaxed and informal settings. For further information on visual arts classes call 01236 632828.

Click for more information

Click for more information