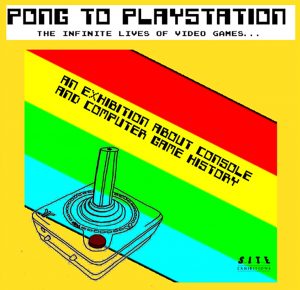 24 May – 24 August 2019
Pong to Playstation
An exciting, hands-on interactive exhibition exploring video game evolution, technology and culture featuring over 500 objects! From artwork and games, to controllers and consoles there's lots to see and do in this fun, family exhibition!
From the dawn of video gaming in the 1970s through to the latest VR technology today, why not come along and try out systems like Atari and Sega Megadrive, or jump on the latest PlayStation and Xbox games and give them a go. With so much to see and do, there's something for gamers old and new. Join us over the summer holidays for retro-games fun and much more! See culturenl.co.uk for information.
---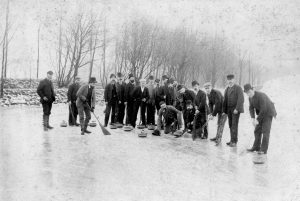 14 September – 9 November 2019
Rhyme & Reason
Explore the world of North Lanarkshire's local poets. Investigate what inspired them to put into verse their thoughts and feelings on all aspects of life down through the ages.
Everybody is a poet, or so it seems. The miner, the housewife, the steelworker, the miller – all have a message to convey in their own inimitable, rhythmic style.
From romance, escapism and idealism to politics, current affairs and the mundane, gritty reality of everyday events, there is a poem for every occasion. Let us not forget our humourists who lighten our mood with their witty ditties, limericks and clever, or not so clever, play on words. Everybody is a poet, and there is a poem here for everyone. North Lanarkshire's archival photographs and museum artefacts highlight the lives and works of our poets.
School workshops for primary and secondary pupils available. Contact 01236 638460 to book. Burning gems on flowing glass: Nothing puerile, mean or tame, Here surrounds the "roaring" game". David Wingate, Collier Poet.
---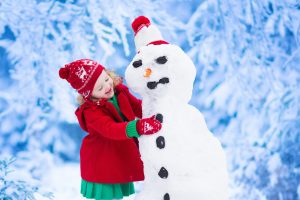 23 November – 1 February 2020
Snow Stories for Wee Ones
Join our interactive exhibition Snow Stories for Wee Ones. Snow has fallen. There is a magical world to discover – giant  storybooks, a story 'tree', activities and short films.
It's suitable for younger children and their carers but everyone is welcome. Related drop-in activities take place every Saturday and during the school holidays. The exhibition also supports Christmas themed workshops for schools and early years. See culturenl.co.uk for information.