Sun, 8th March 2020, 2pm
Tickets: Adult £13.50, Concessions £11
The new 25th Anniversary show catapults Riverdance into the 21st century and will completely immerse you in the extraordinary and elemental power of its music and dance. 25 years ago, 7 minutes changed the face of Irish dancing forever. The Eurovision interval act performance gave millions of people a new and exciting glimpse of the future of Irish dance. Now 25 years later, composer Bill Whelan has rerecorded his mesmerising soundtrack while producer Moya Doherty and director John McColgan have completely reimagined the ground-breaking show with innovative and spectacular lighting, projection, stage and costume designs. This powerful and stirring reinvention of the beloved family favourite is celebrated the world over for its Grammy Award-winning music and the thrilling energy of its Irish and international dance. Filmed live at the 3Arena Dublin, the exact spot where it all began, the 25th Anniversary Gala Performance will bring Riverdance to the big screen for the very first time!
Sat, 28th March 2020, 7.30pm / Sun, 29th March 2020, 2.30pm
Tickets: Adult £15, Concessions £12.50, Under 12's £10
The world's ultimate musical duo, Michael Ball and Alfie Boe are 'Back Together' and set to delight cinema audiences up and down the country with the final show of their UK tour at the O2 Arena. Hot on the heels of their star turns in the West End's phenomenally successful staged concert of Les Misérables, Ball and Boe will reunite to tour their third album 'Back Together' following the number one best-selling hits 'Together' and 'Together Again'. The superstar pair will take on their favourite musical theatre, pop and rock tracks, including songs from The Lion King, The Greatest Showman and The Phantom of the Opera as well as a brilliantly arranged 'Queen Medley'. Showcasing their phenomenal voices and undeniable on-stage chemistry, Ball and Boe's irresistible charm will undoubtedly light up the big screen.
Tue, 2nd June 2020, 7.30pm / Sun, 7th June 2020, 2:30pm
Tickets: Adult £15, Concessions £12.50, Under 12's £10
Mick Fleetwood has assembled a stellar cast of musicians to celebrate the music that established Fleetwood Mac as one of the biggest bands in the world – the music of Peter Green.
With a line-up featuring Neil Finn, Noel Gallagher, Billy Gibbons, David Gilmour, Kirk Hammett, Jonny Lang, John Mayall, Christine McVie, Pete Townshend, Steven Tyler and Bill Wyman, this once-in-a-lifetime event captured at The London Palladium on 25 Feb 2020 is an absolute must-see for any music fan.
"The concert is a celebration of those early blues days where we all began, and it's important to recognise the profound impact Peter and the early Fleetwood Mac had on the world of music." – Mick Fleetwood.
Rated 12A
Approx. running time: 2 hours 10 minutes
Royal Opera House Live Screenings
Fidelio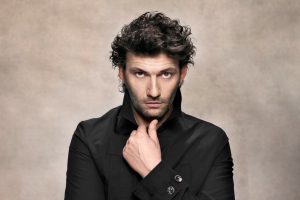 Sun, 22nd March 2020, 2pm
Adult: £16.00, Concession: £13.00, Under 12's: £10.00
Beethoven's only opera is a masterpiece, an uplifting story of risk and triumph. In this new production, conducted by Antonio Pappano, Jonas Kaufmann plays the political prisoner Florestan, and Lise Davidsen his wife Leonore (disguised as 'Fidelio') who daringly sets out to rescue him. Set in strong counterpoint are the ingredients of domestic intrigue, determined love and the cruelty of an oppressive regime. The music is transcendent throughout and includes the famous Act I Quartet, the Prisoners' Chorus and Florestan's impassioned Act II cry in the darkness and vision of hope. Tobias Kratzer's new staging brings together the dark reality of the French Revolutionary 'Terror' and our own time to illuminate Fidelio's inspiring message of shared humanity.
Approximate running time: 2 hours 30 minutes.
Sung in German with English subtitles.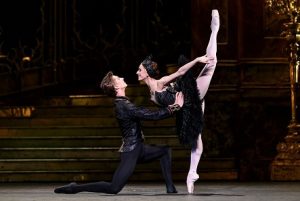 Swan Lake
Wed, 1st April 2020, 7.15pm
Tickets: Adult: £16.00, Concessions: £13.00, Under 12's: £10
Liam Scarlett's glorious production of Swan Lake, new in 2018, returns for its first revival. While remaining faithful to the Marius Petipa/Lev Ivanov text, Scarlett's additional choreography and John Macfarlane's magnificent designs breathe new life into what is arguably the best-known and most-loved classical ballet.
Approximate running time: 3 hours
The Dante Project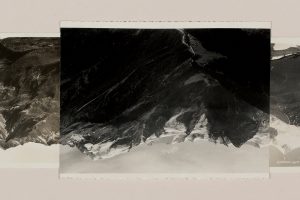 Thu, 28 May 2020, 7.15pm
Tickets: Adult: £16, Concession: £13, Under 12's: £10
Dante's Divine Comedy is an epic journey through the afterlife: it encompasses the horrifying drama of Inferno and its damned, the lyrical mysticism of pilgrims on mount Purgatorio and the dazzling spheres of Paradiso with their endless configurations of light. The poem traces Dante's path from crisis to revelation guided by his literary hero Virgil and his lost love Beatrice.
Approximate running time: about 3 hours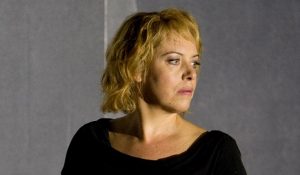 Thu, 18 June 2020, 7.45pm
Adult: £16, Concession: £13, Under 12's: £10
Strauss's thrilling and audacious adaptation of Greek tragedy receives a new staging by the award-winning director Christof Loy.
This uncompromising opera, about a daughter intent on bloody revenge and a mother driven to madness, has provoked critics to lively debate and both shocked and excited audiences since its 1909 premiere.
Sung in German with English subtitles.
Approximate running time: 2 hours.