Saturday 19 June – Sunday 7 November 2021
Cinder Kings
See six speedway bikes on display alongside speedway equipment, programmes, badges and magazines from the era when speedway was a popular night out in Motherwell and Coatbridge.
The Cinder Kings exhibition is organised by Learning & Access Officer, David McDonald, alongside a group of local speedway enthusiasts. The group run a monthly Speedway Memories Reminiscence Meeting where local speedway fans can get together and talk speedway or watch films of past races.  The group is inspired by the successful Football Memories project at the Scottish Football Museum.  Members of the group are lending their own memorabilia for the exhibition, as well as receiving contributions from speedway riders who rode in Coatbridge, including Bert Harkins and Brian Collins.
Remember to book your free entry to Summerlee Museum in advance.
Saturday 23 April 2022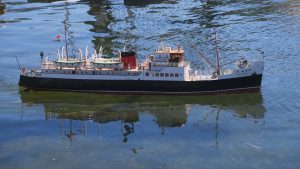 Ship Ahoy!
Scottish Maritime Heritage Exhibition
See displays of model ships, photographs and historic video footage with DVDs, books, postcards and photos for sale.
Plus Aaron Hawthorne playing the Mighty Compton Cinema Organ!
Participating Organisations
Caledonian MacBrayne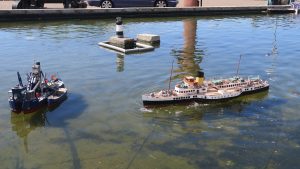 Clyde River Steamer Club
Coastal Cruising Association
Fairfield Heritage Trust
Forth and Clyde Canal Society
Friends of the Glenlee
Friends of TS Queen Mary
Friends of Wemyss Bay Station
Glasgow Vintage Vehicle Trust
Hearts of Oak Models
John McNulty Models
Kirkcaldy (Lang Toun) Model Boat Club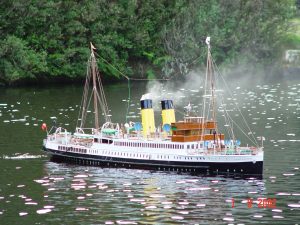 Knightswood Model Boat Club
Loch Lomond Steamship Company
Paddle Steamer Preservation Society (incl Waverley)
RNLI
Rosyth Model Boat Club
Scottish Maritime Museum
SS Explorer Preservation Society
The Model Steamer Club of Glasgow
The Skylark IX Recovery Trust
West Highland Steamer Club