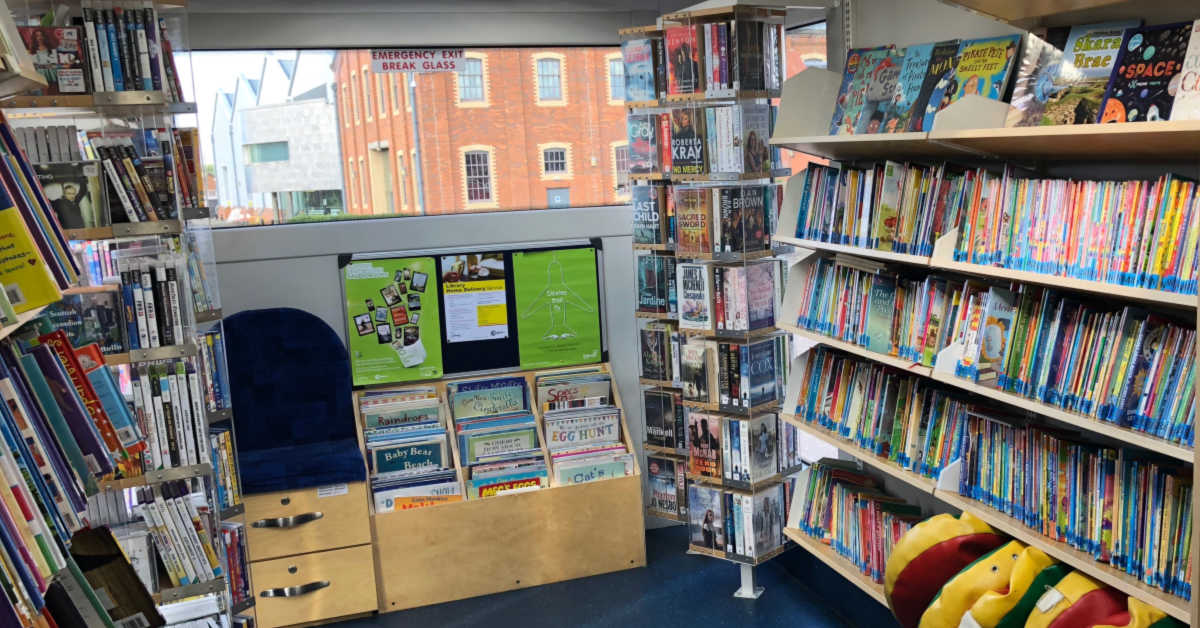 What are you looking for?
Find out when our mobile library service brings our services to your doorstep.
The mobile library service provides a selection of hardback, paperback, fiction and non-fiction books for both adults and children. It also stocks a range of large print and talking books.
---
Text Alerts
Use the form below to sign up to the text alert service for our mobile libraries. This service will notify you by text if the mobile library is off the road in your area.
By signing up to this service, you are agreeing to allow us to supply your mobile number to GOV.UK Notify – a third party organisation.
---
FITstop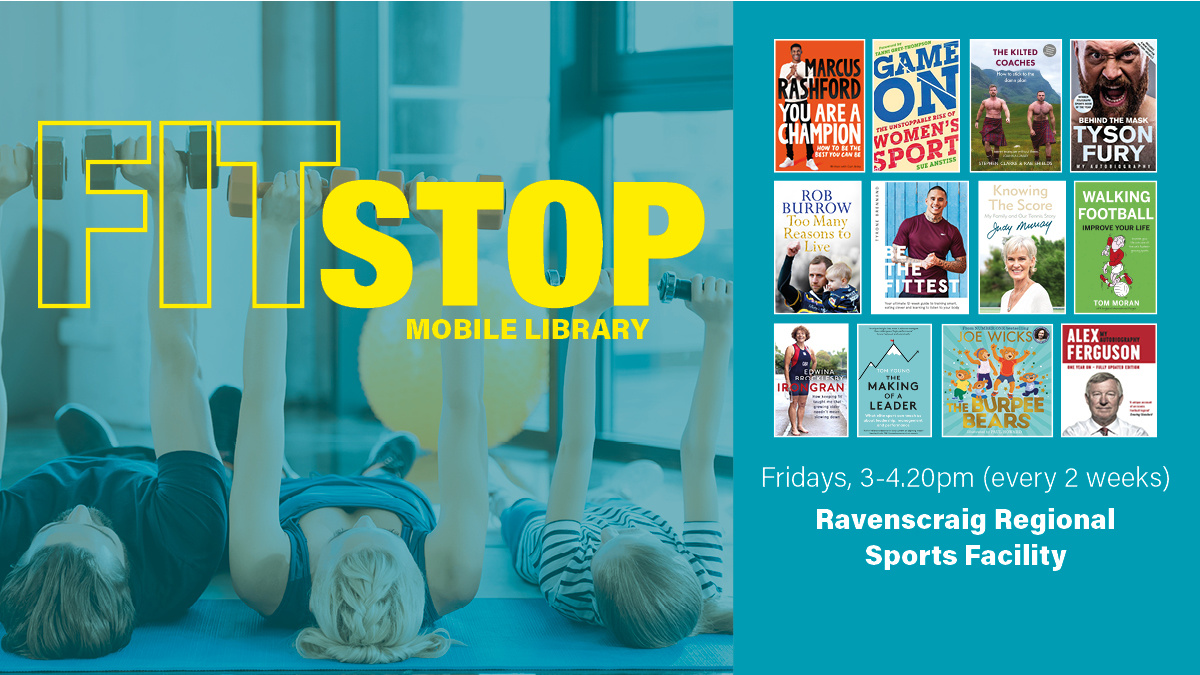 Fitness in Mind, Body and Soul
Understanding health, nutrition and wellbeing alongside your physical journey to fitness is very important. FITstop can offer you just that!
It's a new mobile library stop at Ravencraig Regional Sports Facility every 2 weeks on a Friday from 3pm – 4.20pm.
Visit our FITstop page for more details.
---
My Mobile Library Stop
Click on your area below to see times and dates for your mobile library stops or download the whole timetable here.
Can't make it to one of our libraries? Consider the Home Delivery Service