Our Mobile Library service is currently: Not operating
Our home delivery service will restart on Monday 26 April 2021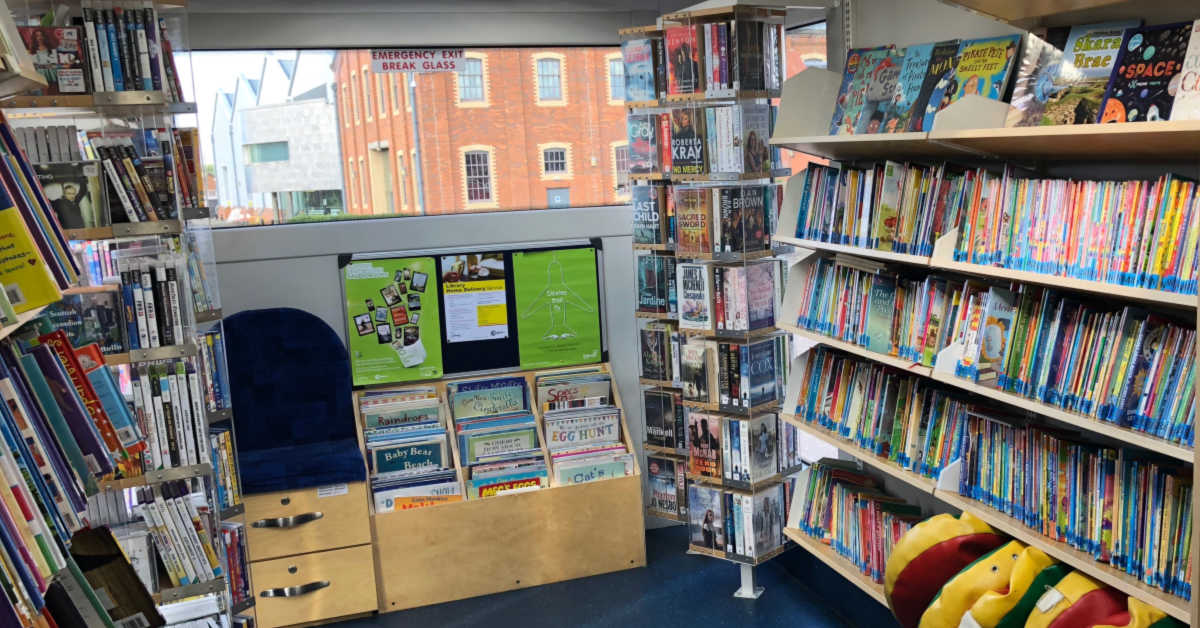 What are you looking for?
Find out when our mobile library service brings our services to your doorstep.
The mobile library service provides a selection of hardback, paperback, fiction and non-fiction books for both adults and children. It also stocks a range of large print and talking books.
Click on your area below to see times and dates for your mobile library stops.
Can't make it to one of our libraries? Consider the Home Delivery Service