Our Mobile Library service restarted on Monday 16 August 2021
Our home delivery service restarted on Monday 26 April 2021
Update: 15 September 2021
Due to ongoing repairs to both mobile libraries, the service will be unavailable until further notice.
We are working hard to get these repairs fixed as quickly as possible and get our vans back to our local communities as soon as we can.
---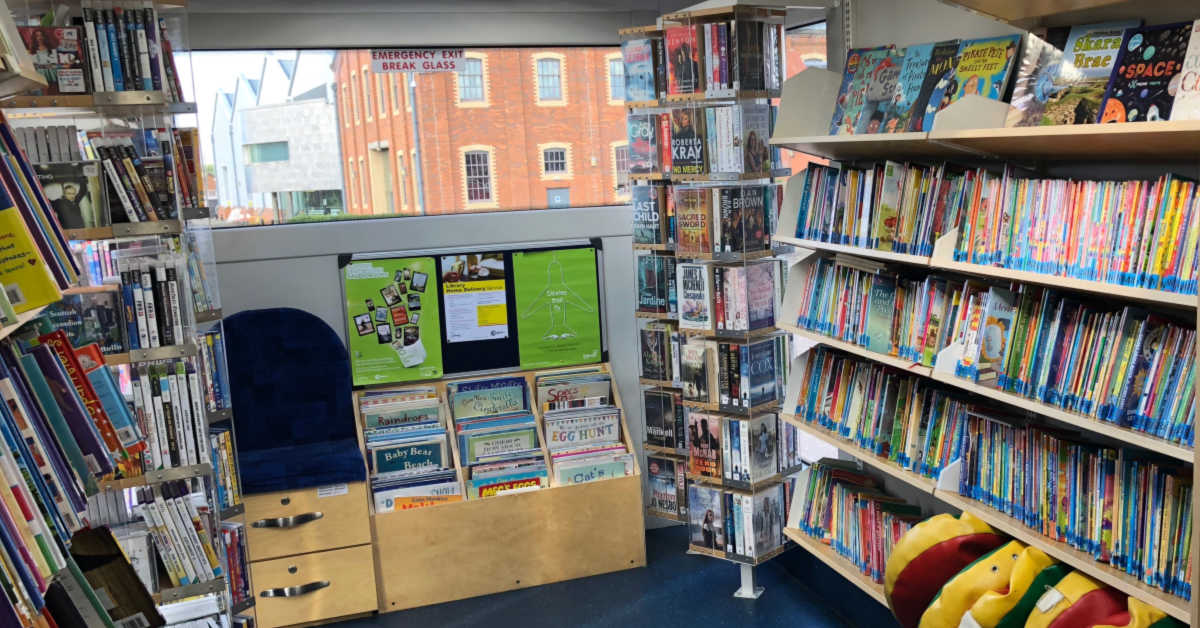 What are you looking for?
Find out when our mobile library service brings our services to your doorstep.
The mobile library service provides a selection of hardback, paperback, fiction and non-fiction books for both adults and children. It also stocks a range of large print and talking books.
---
Text Alerts
Use the form below to sign up to the text alert service for our mobile libraries. This service will notify you by text if the mobile library is off the road in your area.
By signing up to this service, you are agreeing to allow us to supply your mobile number to GOV.UK Notify – a third party organisation.
---
My Mobile Library Stop
Click on your area below to see times and dates for your mobile library stops or download the whole timetable here.
Can't make it to one of our libraries? Consider the Home Delivery Service