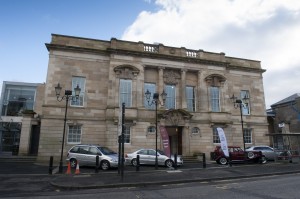 Airdrie Town Hall
Stirling Street, Airdrie, ML6 0AS
01236 638978
Airdrie Town Hall reopened to the public in 2012, after extensive refurbishment. It now serves as an arts, live entertainment and hire venue.
Changes to the venue include:
disabled access to the cafe and  lesser hall via new lift
an exhibition space that  celebrate local heritage and artists
cinema in Lesser Hall, with a programme of new releases and themed events.
Free Wi-Fi is available.
The town hall is a flexible space which is ideal as:
an exhibition space that  celebrate local heritage and artists
an ideal venue for weddings, exhibitions and corporate events
a community venue for meetings, groups, clubs, events;
a cultural arts venue with an annual programme of shows and events as well as the community arts programme.
Airdrie Town Hall's £3.5 million refurbishment has been funded through North Lanarkshire Council Heritage Lottery Fund, Town Centre Regeneration Fund, BIFFA, LandTrust and private donation.
The large hall has a main hall and balcony which seats 499 for concerts or conferences.
The main hall is also used for wedding and dinner dances.
The lesser hall is situated on the upper level of the facility and has a capacity of 130.
Airdrie Town Hall is used for both professional and amateur/community based events.
Building Access
Since the refurbishment in 2012 Airdrie Town Hall now has a  passenger lift in its new extension which gives access to the café and Lesser Hall.
There are parking bays for disabled blue badge holders at the back of the venue.  There are disabled toilets throughout the venue.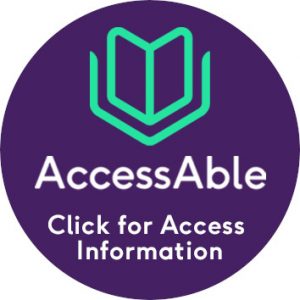 Access Policy
The Disability Discrimination Act underlines the importance of ensuring equality of access and opportunity to CultureNL services by disabled people and is viewed in the context of the Culture NL's Equal Opportunities Policy,  budget planning process and Venues' Service Standards.
The Access Policy within venues focuses on improving service delivery to:
promote social inclusion
deliver responsive and relevant services and opportunities and
develop an ongoing process relating to good equality practices
The Access Policy recognises the social model of disability as creating barriers, which 'disable' many North Lanarkshire residents from fully exercising their rights as citizens. These barriers include: –
buildings and facilities that are inaccessible
information that is not given in an accessible format and
prejudice, negative attitudes and stereotyping
Our intentions as a service provider are to: –
provide high quality relevant arts opportunities in accessible and appropriate community facilities;
maintain an open dialogue with a wide range of community groups and individuals to ensure we provide accessible and appropriate services
provide information on our services in a range of accessible mediums and suitable formats
identify staff training needs in relation to equality issues and
apply the CultureNL's Equality Policy in all aspects of our service.
Interested in Airdrie Town Hall for your wedding? Visit our wedding section for more information.
Airdrie Town all is also available for other functions and occasions such as school proms, christenings and family celebrations.