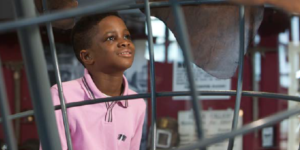 Welcome to the What's On for Schools museums and heritage programme for 2023-2024.
We offer a range of workshops, outreach classes and resources that combine the Curriculum for Excellence with North Lanarkshire's heritage to create engaging and exciting learning experiences for your pupils.
Our workshops cover topics for pupils across early years, primary, secondary and ASN. All our workshops are flexible and can be adapted to suit the needs of your class.
Workshop Costs
£28 for a 45 min nursery class of up to 15 pupils
£50 for a 90 min primary class of up to 33 pupils
£125 for a 90 min outreach workshop, delivered twice in your school, including travel in North Lanarkshire (contact us for travel costs out with North Lanarkshire).
£55  to hire a loan box for a term or £25 for four weeks (borrower must collect and return)
Self-led visits are free of charge but must be booked on 01236 638461
Christmas workshops and other special events have varying charges – ask when booking
How to Book
Please call 01236 638460 or email museums@northlan.gov.uk for more information, to discuss your requirements or to arrange a workshop.
Download the full What's On for Schools brochure for full details of what workshops we have on offer, or browse through it below: