14 November – 19 December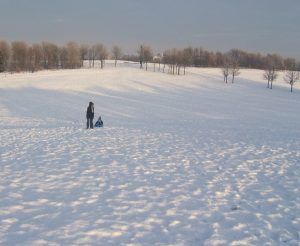 CNL Creative Writing Class Work WINTER
Winter has always been a rich theme for writers; from A Christmas Carol by Charles Dickens, Snow
by Ted Hughes and The Snowman by Raymond Briggs, it has yielded great stories. CultureNL's Creative Writing Groups present their work on the theme of Winter that will warm your heart on this coldest of seasons.
---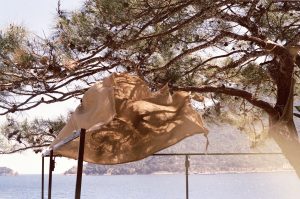 23 January – 17 April 2019
Mia Rewitz
See the work of Mia Rewitz, a Danish/Serbian artist who works in the field of photography, illustration and text. In 2014, Mia Rewitz moved to Scotland to study Fine Art Photography at Glasgow School of Art where she graduated in June 2018. The recurring topics of her art are sleep, death, family and identity. Mia's work has been exhibited in Glasgow, London and Copenhagen. Now based in her native Denmark, in the city of Aarhus, we are delighted to host selected work from Mia's degree show. She said: "My approach to photography is about finding things in the world, through a particular glimpse of time, which inspire me and make me feel the thrill of life. Through my camera I explore how beauty can be found within sadness, joy within loss, and grace within pain."
---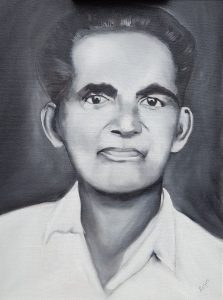 15 May – 31 July 2019
Renjini Sujith
Don't miss this presentation of work by local Bellshill artist, Renjini Sujith, who describes herself as self-taught.Working mainly in oils, Renjini enjoys landscape, seascape and portrait painting. This exhibition offers an impressive selection of her on-going practice. Renjini Sujith said: "I am a person who loves to work towards my dreams and make every effort to make it happen. Painting is my passion, my emotion and I spend a lot of my free time playing with colours and creating my paintings."
---
---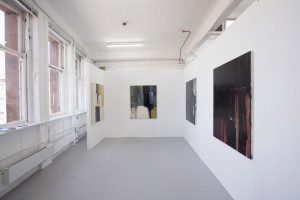 21 August – 30 October 2019
Flora Lawrence
This exhibition shows the arresting, visceral and gestural abstract paintings of 2018 Glasgow School of Art, Painting and Drawing Department graduate, Flora Lawrence. Working mainly with oil paint, oil-based mediums and gloss varnishes, Flora employs the use of singular marks and heavier layers of paint. With a sensitivity to these materials, Flora aims to create a presence and an atmosphere within her work. Flora said: "I often work in series, in pairs or triptychs. This repetitive process demonstrating the act and experience of painting itself." The scale and the physicality of the canvas is also important to Flora in relation to how the paintings are made as she moves the canvases between the floor and the wall.
---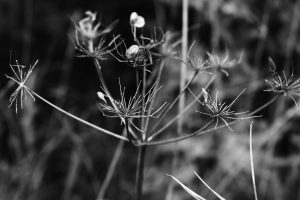 13 November – 18 December 2019
The Hub Photography Group
Explore the work of the The Hub Photography Group; young people aged 16-19 years from Airdrie, Coatbridge and Bellshill who, over several months, supported by CultureNL staff, developed their own exciting series of work for exhibition. The work on display includes nature and wildlife as well as urban street photography. This Hub group is part of North Lanarkshire Council's 'opportunities for all' approach which includes the North Lanarkshire Activity Agreement for 16-19 year olds. This initiative is a bridge between leaving school and going on to employment or training. Participants in the programme undertake a programme of learning to develop a range of personal and social skills that will support them in moving on to work or study.
---
For enquiries relating to exhibitions in this venue please contact Anne Louise Kieran, Visual Arts Officer on 01236 856228 or email kierana@culturenl.co.uk