**In line with government guidance, Bellshill Cultural Centre is closed for the foreseeable future. To read our full statement, please click here. **
6 May – 17 June
Polly Pentreath
A graduate from the Glasgow School of Art 2019, Painting and Printmaking Department, Polly's practice is centred on a metting between the real and the imaginary through dream narratives and cinematic aesthetics. She collects imagery from books, film and mythology, among other sources, to suggest ambiguous narratives reminiscent of film stills. Much of this is concerned with the transience of postmodern architecture: the offices and hotel chains that are as anonymous as they are universally familiar. Surrealist film and literature informs much of Polly's practuce. Through painting she aims to expand space(s) into dreamscapes and show a reality warped by the imaginary.
---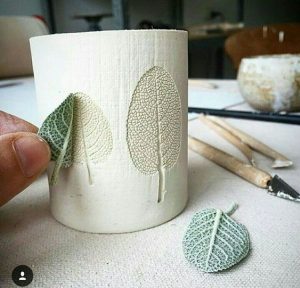 24 June – 12 August
Pather Artworks Ceramics
An exciting array of new work by members who attend ceramic cl;asses at Pather Artworks in Wishaw. Displayed work will be presented in the form of clay panel reliefs and photographic documentation.
---
26 August – 28 October
Kenny Eve
Based in Bellshill, North Lanarkshire, Kenny draws inspiration from local history and from a passion for hillwalking and mountain climbing. He enjoys using mixed media paints, watercolour and acrylic preferring to paint on a large canvas surface. Kenny says of his work, 'I have been painting for the last 5 years, gradually improving my skills. Painting is a genuine escape from a busy life and is an excellent way to relax to look after my own mental health". Culture NL looks forward to hosting and supporting this local artist's work.
---
11 November – 23 December
Write On!
"You can make anything by writing" C.S Lewis
Writing is a truly creative activity with seemingly no limits to what it can achieve. In this exhibition, Culture Nl's creative writing group members share a selection of their writing on a wide range of topics, genres and styles.
---
For enquiries relating to exhibitions in this venue please contact Anne Louise Kieran, Visual Arts Officer on 01236 856228 or email kierana@culturenl.co.uk