31 Jan – 18 April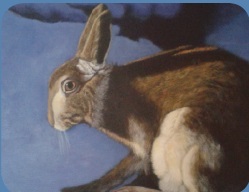 Joanna Flynn
Back to Work
Don't miss Joanna Flynn's exhibition that shows her return to a more creative life having spent over three decades 'at work'. For the last three years, Joanna has attended an adult art class at Stepps Cultural Centre, run by CultureNL. She finds that just being around the others in the class provides her with great motivation and a pleasant learning environment to work in. Joanna is primarily interested in animals. Working mainly with acrylics, she works to an almost super-realist style. Joanna said: "I loved Art and Design at school, but after I left, I worked in Social Services for 36 years. An opportunity to take early retirement was presented to me and I was determined to take up art again".
---
7 May – 23 July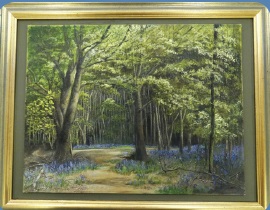 Bonkle Art Group
Experience a selection of work by the Newmains based, Bonkle Art Group, showing a wide range of media and subject matter. As a group member for the last 15 years, Nicky O'Hara said, "I have been painting and drawing on and off for most of my life. I like to paint landscape and portraiture and mainly use acrylics and pastels. At present, we have 16 members, who are all very committed to the club, and who enjoy and share an interest in all aspects of art."
---
2 August – 31 October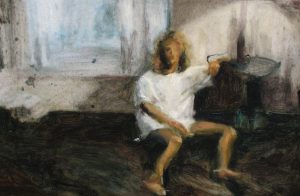 Mark Readhead
Having graduated from Glasgow School of Art in 2017, Mark Readhead's work is largely figurative. "It's important in my practice to approach a painting without scrutiny, especially when achieving a likeness in a portrait. I ceremoniously apply the paint, seeing every mark I make, rubbing and pushing the paint with a rag against and around the smooth surface of the board" Through painting, he documents moments in his life, often regarding absent relationships. He is also interested in how images are used to trigger and to influence our memories of the dead in order to validate and enrich our daily lives. Through his work, he seeks to question the interpretative and relived memories associated with mortality, obsession and unrequited love.
---
14 November – 19 December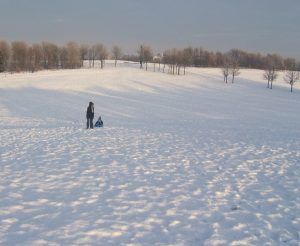 CNL Creative Writing Class Work
WINTER
Winter has always been a rich theme for writers; from A Christmas Carol by Charles Dickens, Snow
by Ted Hughes and The Snowman by Raymond Briggs, it has yielded great stories. CultureNL's Creative Writing Groups present their work on the theme of Winter that will warm your heart on this
coldest of seasons.
---
For enquiries relating to exhibitions in this venue please contact Anne Louise Kieran, Visual Arts Officer on 01236 856228 or email kierana@culturenl.co.uk