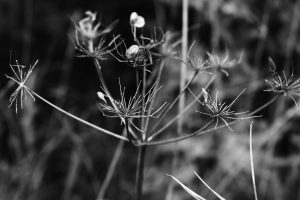 13 November – 18 December 2019
The Hub Photography Group
Explore the work of the The Hub Photography Group; young people aged 16-19 years from Airdrie, Coatbridge and Bellshill who, over several months, supported by CultureNL staff, developed their own exciting series of work for exhibition. The work on display includes nature and wildlife as well as urban street photography. This Hub group is part of North Lanarkshire Council's 'opportunities for all' approach which includes the North Lanarkshire Activity Agreement for 16-19 year olds. This initiative is a bridge between leaving school and going on to employment or training. Participants in the programme undertake a programme of learning to develop a range of personal and social skills that will support them in moving on to work or study.
---
22 January – 22 April
Bellshills Photographers
A display of photographic work by class members from Culture NL's Bellshill photography class. Class member David Anderson says, "We"re amateur photographers who like the challenge of taking an image and using the available software to enhance or modify the image in some way to create a pleasing picture. It also gets us out and about all times of the year, meeting people and seeing different parts of the country"
Each member of the group will submit a selection of chosen work resulting in an electic mix of approached and aesthetic and formal decision making.
---
6 May – 17 June
Polly Pentreath
A graduate from the Glasgow School of Art 2019, Painting and Printmaking Department, Polly's practice is centred on a metting between the real and the imaginary through dream narratives and cinematic aesthetics. She collects imagery from books, film and mythology, among other sources, to suggest ambiguous narratives reminiscent of film stills. Much of this is concerned with the transience of postmodern architecture: the offices and hotel chains that are as anonymous as they are universally familiar. Surrealist film and literature informs much of Polly's practuce. Through painting she aims to expand space(s) into dreamscapes and show a reality warped by the imaginary.
---
24 June – 12 August
Pather Artworks Ceramics
An exciting array of new work by members who attend ceramic cl;asses at Pather Artworks in Wishaw. Displayed work will be presented in the form of clay panel reliefs and photographic documentation.
---
For enquiries relating to exhibitions in this venue please contact Anne Louise Kieran, Visual Arts Officer on 01236 856228 or email kierana@culturenl.co.uk