1 May – 24 July
Ceramic Class Work from CultureNL
An impressive collection of ceramic work designed and produced by members
who attend Pather Artworks Studio in Wishaw run by Culture NL. Pather
Artworks offers children, young people and adults of all abilities the opportunity
to work creatively with clay. Ceramics classes and workshop information can
be found at culturenl.co.uk/arts
---
21 August – 30 October
Laura Gaiger
 lasgow School of Art graduate, Laura Gaiger, works with semi-abstract forms. Lau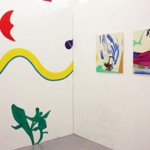 ra says, "My work deals with the internal contradiction of painting as both decoration and as an academic pursuit – I see my paintings as the point where the language of abstraction, serious meets the language of craft and decoration, trivial".
Laura makes use of incidental objects within her domestic spaces and her studio as a starting point from which to work. The resulting paintings are intensely colourful and playful in response.
---
13 November – 8 January 2018
Photography Class Work from CultureNL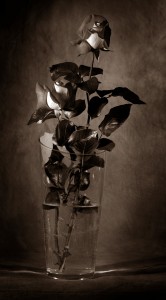 A presentation of digital and traditional photographic techniques by members of the pho
tography classes run by Culture NL. This exhibition offers an opportunity to see photographic images that depict a wide range of subject matter and techniques.
Photomedia classes and workshop information can be found at culturenl.co.uk
---
For enquiries relating to exhibitions in this venue please contact Anne Louise Kieran, Visual Arts Officer on 01236 856228 or email kierana@culturenl.co.uk