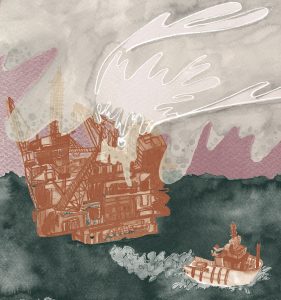 19 August – 28 October 2019
Jasmine Holt
Artist and CultureNL art tutor, Jasmine Holt, is pleased to present her latest work in this exhibition. Having graduated from Duncan of Jordanstone College of Art and Design in 2017, Jasmine is based in a small studio in Glasgow's east end, where she creates work as a freelance illustrator. Jasmine's loose drawing style fuels her main focus which is to create children's books. Drawing from life, Jasmine seeks inspiration from the environment and community around her to imagine engaging visual stories and to create unusual characters. With a strong passion for the process of making, she draws all of her images by hand and has a keen interest in making work using printmaking, laser-cutting, textiles and ceramics.
---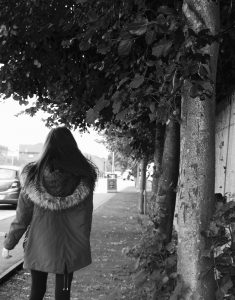 11 November – 16 December 2019
Leaving – Creative Writing Class Work
CultureNL's Creative Writing Groups have used the theme 'Leaving' to create an exhibition of work that showcases their talent. We've heard a lot through the news and media about 'leaving' in the past few years whether that be Brexit, political careers, asylum seekers and refugees being deported or natural disasters driving people from their homelands. 'Leaving' can be an emotive subject area on a world, local or personal level and as such is a great theme for writers to explore.
---
For enquiries relating to exhibitions in this venue please contact Anne Louise Kieran, Visual Arts Officer on 01236 856228 or email kierana@culturenl.co.uk