23 January – 16 April


Hannah Mooney
See the latest show from Hannah Mooney, Glasgow School of Art, Painting & Drawing Department, 2017 graduate. Central to her practice, is the self-renewing themes of landscape and still-life painting. Hannah works in an unfastidious way, painting the same view at different times in the day, observing the differences light makes to the forms, sensitively exploring the climatic, atmospheric and elemental changes of the Irish and Scottish landscape. Painting from life has brought her closer to nature and to be respectful of its strength, energy and beauty.
---
9 May – 25 July
CultureNL Photography Classwork SHIFT
This exhibition is a presentation of work by members of CultureNL Community Arts photography classes. This exhibition offers an opportunity to see photographic images that depict the recent National Theatre of Scotland project and production 'Shift'. Photomedia classes and workshop information can be found at culturenl.co.uk/arts/photomedia
---
20 August – 29 October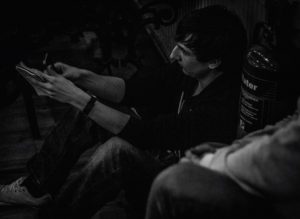 Martin Greechan
Comedy…It's a Serious Business
Photographer and film maker, Martin Greechan began performing stand-up comedy in 2012. Like most comedians, he struggled with nerves before performing. To take his mind off his own stage fright, he began taking photographs of other comedians whilst on stage, and the moments before and after their performance. This exhibition displays a selection of images cataloged over the course of five years of comedians on the job and the all-important professional studio shot.
---
12 November – 17 December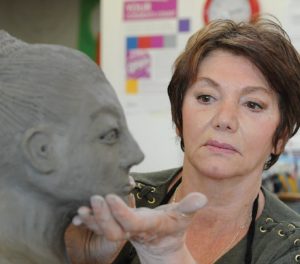 Culture NL Ceramic Class Work
An impressive collection of ceramic work, designed and produced by members who attend Pather Artworks Studio, Wishaw, run by CultureNL. Pather Artworks offer children, young people and adults of all abilities the opportunity to work creatively with clay. Ceramics classes and workshop information can be found at culturenl.co.uk
---
For enquiries relating to exhibitions in this venue please contact Anne Louise Kieran, Visual Arts Officer on 01236 856228 or email kierana@culturenl.co.uk