22 January – 23 April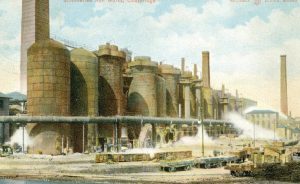 Excavating the Industrial Revolution
This exhibition explains what industrial archaeology is, and why it is important. When we think of archaeology, we usually picture Roman forts and prehistoric monuments; so why would anyone want to dig up a Victorian factory? Surely, there is nothing we don't already know? In fact, the written record is often missing for early industrial sites and no one is alive to tell their story. Here, we show artefacts and photographs from the excavation of one site, the Summerlee Iron Works in Coatbridge, and look at what they can tell us about Scotland's Industrial Revolution.
---
14 May – 16 July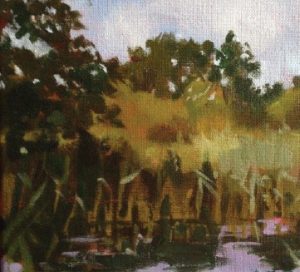 Anneliese McPake
CultureNL is delighted to host an exhibition of work by perhaps our youngest artist yet! From the age of
six, Anneliese attended weekly Art Attack classes run by CultureNL. Now at high school, Anneliese continues a dedicated art practice, producing stunning work for her age. She says of her creative
journey, "I really like to draw and paint. When I'm painting, it takes my mind off everything else. My
favourite art is Japanese anime and my favourite medium to work in is watercolour".
---
6 August – 22 October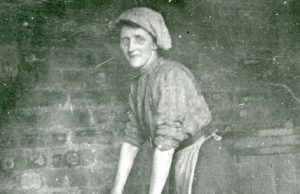 Maids, Wives and Widows
From medieval times, until the post-war period and into the swinging sixties, the principal role of women was to marry young and become good wives and mothers. Virtually the only financially
independent women were widows. This display explores women's domestic duties, changing attitudes and the movement for liberation.
---
5 November – 20 December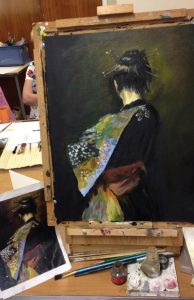 CNL Adult Art Class Work
CultureNL is pleased to present a first showing of fantastic work by The Link Adult Art Class, Cumbernauld. The class have been meeting for several years and has grown in artistic strength and commitment under the tutelage of our very own tutor, Heather Walsh. Class member Robert Paton says, "We all love coming to class each week. We have a great teacher but also get a lot of help and support from each other". The work on display demonstrates a wide range of different media and far reaching interests in terms of subject matter. This exhibition represents a wealth of local talent from the Cumbernauld area.