15 May – 17 July
LOVE
Ashleigh Kitchen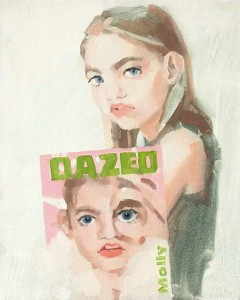 Having graduated from Glasgow School of Art in 2016, Ashleigh Kitchen's work finds influence from the worlds of fashion and material culture.
Today, Ashleigh says, "The shop is increasingly curated like a gallery. What happens when biological drives meet with external stimulation? The push and pull of empty and full; shop as gallery and vice versa; paintings as objects of desire."
Within the painting process, Ashleigh also thinks about her use and application of paint, playing with thickness, transparencies and using both solid and subtle colour. She strives to leave some tension between areas of refinement and unravelling brushwork.
---
5 August – 31 October
Military Lives, Then and Now
North Lanarkshire's War presents "Military Lives, Then and Now" a photography project working with current service personnel and veterans.
Photographer Allan Bovill documented all of the participants in the style and costume of the 1910's and then again in a contemporary style. This unique perspective of the lives of the military community now and then is part of the wider North Lanarkshire's War project, commemorating the 100 year anniversary of the First World War.
---
6 November  –  20 December
'Distancing'
Fiona Chalmers / Kathleen Gilmartin
Two lo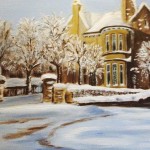 cal artists from Airdrie, Fiona Chalmers and Kathleen Gilmartin have much in common; they are women with very full lives – professional careers, mothers, a grandmother – and both came to art later in life.
Having both held a long-time interest in the arts, they decided to 'take it up' as a pastime and they still attend a weekly art class run by CultureNL.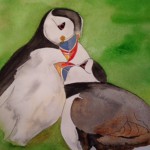 Over several years, having served their time and learned their craft, it's a pleasure for CultureNL to be able to exhibit their work in this two-person exhibition. It is especially important for the artists as they're able to gain a new or different perspective of their creative journey, a distancing, and for a local audience to appreciate, it promises to be an enjoyable and inspiring experience.
---