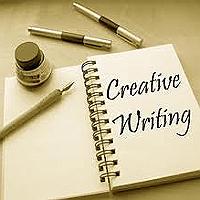 CREATIVE WRITING
16+yrs £5/£4.50 Concession
Join like-minded wordsmiths to share ideas, work in progress and receive useful tips in this creative writing class. Whether it's the first time you've put pen to paper, or you've been scribing away for years, the group is here to help.
Mondays 5.30pm – 6.45pm Airdrie Library
Mondays 6.30pm – 8pm Chryston Cultural Centre
Wednesdays 1pm – 3pm Bellshill Cultural Centre
For Creative Writing enquiries please call 01236 856235.