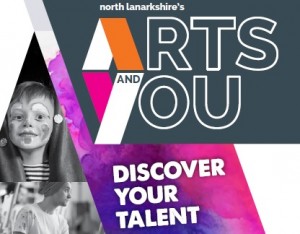 Arts and You
January – July 2017
#DiscoverYourTalent
Welcome to our new look community arts programme, Arts and You. After years of our Community Arts programme being called Arts in Action, we would like to get more up-close and personal with you. Arts and You was born, growing the relationship between community arts and YOU. It's about creativity, it's about reflection; it's about arts and you!
Ever thought about trying to learn how to play guitar, how to take great photographs, write stories or learn ceramics? Come along and try something new! Discover the new you and discover your talent!
Introducing our team of Arts Development Officers…

Anne Louise Kieran
Arts Development Officer (Visual Art)
t: 01236 632828 / e: KieranA@culturenl.co.uk

Laura McIver
Development Officer (Performing Arts – Drama)
t: 01236 632828 / e: McIverLa@culturenl.co.uk
G

raham Pointer
Development Officer (Music)
t: 01236 632828 / e: PointerG@culturenl.co.uk

David Peace
Development Officer (Photography)
t: 01236 638463 / e: PeaceD@culturenl.co.uk

Heather Thom
Pather Artworks Officer
t: 01698 351559 / e: ThomH@culturenl.co.uk

Stuart MacLeod
Beetroot Studio Manager
t: 01236 760315 / e: stuartmacleod@blueyonder.co.uk
For general enquiries about Community Arts classes and activities, telephone 01236 632828.
COMMUNITY ARTS CLASSES, WORKSHOPS AND EVENTS
From Monday 9 January 2017, CultureNL's Community Arts Team is offering a new programme of affordable, weekly, arts classes that will appeal to children, young people and adults of all abilities. The classes run weekly until Saturday 1 April then break for 2 weeks over the Easter holidays. All classes start
back week beginning Tuesday 18 April and run until Saturday 1 July 2017*. *Children's Theatre and Youth Theatre classes stop after their production on 4 June 2017.
Weekly classes are OFF on the following dates:
Schools Mid Term and In-service Days: All children's classes off 13, 14, 15 February.
Easter Holidays: All classes off 3- 17 April inclusive.
School and Public Holiday: All classes off Monday 1 May.
Scottish Local Election and In-service Day: All children's classes off Thursday 4 May.
School and Public Holidays: All classes off Friday 26 May and Monday 29 May.
Classes that are operating with low attendance numbers after the initial three-week period will be terminated. Alternative options will be offered where possible, but this cannot be guaranteed.
Please note that the Community Arts Team cannot be held responsible for changes of venue. Should a change of venue occur, we will endeavour to inform all participants in advance.
We will update our arts programme and give you news and information throughout the year on our website, Twitter and Facebook pages, please check us out. You can also find our Easter Holiday programme of arts and cultural event for children and families here or simply pick up a programme in your local library or community venue.
HOW ARE WE PERFORMING?
The Community Arts section is required to collate statistical information on a quarterly basis. Here is a selection of our statistics relating to our arts activity
• 33, 249* people attended Community Arts activities in 2014/15 and 25,504 in 2015/16. *includes Commonwealth Games 2014 free arts activity attendances.
• In 2015/16 the number of complaint received was 2, of which 1 was upheld and 1 was partially upheld. We also received 8 compliments.
• In our most recent customer survey of arts activities (April 2016 – 162 response) 98% rated the overall quality of classes as "Very Good" or "Good", 97% rated this way for the classes overall and 96% for the overall impact of classes on their general feeling of wellbeing.