Creative Writing Online – £5 per online session
Online, Monday, 7pm – 8pm BOOK NOW
This will be the second block our online creative writing class to share ideas, work in progress and enjoy penmanship in the comfort of your own home whilst being led by an industry professional.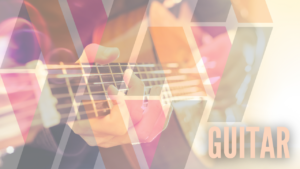 Online 1-2-1's – children £5.50 per week; adults £6 per week        
Children, Monday, 4.30pm – 6.30pm BOOK NOW
Adults, Mondays, 7pm – 9pm
BOOK NOW
Experience a weekly 1-2-1 digital lesson in guitar, ukulele, or keyboard.
Participants can book a 20-minute slot for their chosen instrument between the hours of 4.30pm and 9pm. This 1-2-1 session will enable musicians to develop their skills in the comfort of their own home.