John McCormack Community Centre
Motherwell Road, Carfin ML1 4EB
01698 230419
The John McCormack centre is a recent addition to the list of community centres available in the North Lanarkshire area and was built in June 1994.
The centre is used for a variety of purposes including sequence dancing, mother and toddler groups, keyboard classes, credit union activities, keep fit, skills seminars, bingo evenings and many more groups.
It has drawn attention for particular events carried out by the local community. The Ozanam Group gained coverage from local media and received recognition for working with children with special needs, for which they hold a Club on a Monday night at the centre.
The John McCormack Community Centre and staff would welcome any type of well-organised social function or community-based activity.
Facilities
The John McCormack Centre is spacious and tastefully decorated and can suit the needs of most lets. The main hall is very adaptable and can seat up to 100 people for a dinner dance and can hold 140 persons for a disco event.
On entering the main foyer there is a lounge area to the left of the main hall that provides a comfortable seating area and modern surroundings where patrons can sit back and relax in a quieter area.
There are two committee rooms, recommended for the use of small gatherings or clubs and meetings. Committee room one is situated at the front of the building and is perfect for meetings. It is equipped with a pen board to the rear of the room and can seat up to 60 persons.
Committee room two is smaller and can seat up to 20-25 persons at any one time. This room is useful for small group training.
Kitchen facilities are situated directly off the main hall in John McCormack Community Centre and are of catering standard. This makes this centre an ideal place for inviting external caterers or for simply indulging guests with a hot buffet for your occasion. There is also a fridge available if required.
Transport
The John McCormack Community Centre is accessible by public transport and a bus stop can be found close to the centre. For patrons travelling to the venue by car there are parking facilities outside the centre.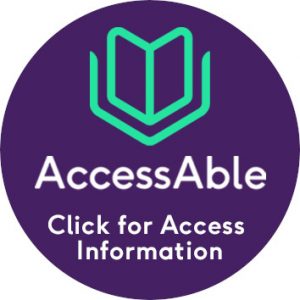 Disabled access
This venue is highly suited to persons requiring disabled access. All facilities are located on the ground floor and there are disabled access points to the building. Toilet facilities have also been specially adapted to suit the needs of those with disabilities.
Conditions of hire, cost of hire and booking form
Cost of Hire information, Conditions of Let and Booking forms are all available to download at the right of this page.
Catering
Our Catering Services can cater for children's parties and provide tea, coffee, scones, buffets and sit down meals at events – all at very competitive prices.
Details, costs and booking information.
Contact us
For further information (or if you have any questions), please use the "Contact Us" box that appears on the right-hand side of your screen.