CultureNL Arts Team here! Welcome to the third edition of our new bulletins! Here's a round- up of what's been happening in our venues, as well as a look forward to our up-and-coming events.
Sign up here to keep up to date with the latest arts news via email alert.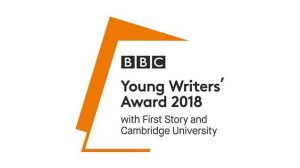 CultureNL Creative Writer Becomes Literary Award Finalist
CONGRATULATIONS to CultureNL Creative Writer, Reyah Martin, who has become a BBC Young Writers' Awards 2018 finalist!
Reyah's short story, Footprints in the Far Field, was picked as one of five to reach the final, from nearly 1000 competition entries.
The BBC Young Writers finalist fine-tuned her skills at CultureNL creative writing classes.
Speaking on BBC Radio Scotland she said: "I had a really lovely tutor, Catherine Baird, who was the one who told me to stick something in for this. She drove me forward."
Reyah added: "There was so much scope in the competition that it was really daunting, it was like being on the edge of a cliff, but having that scope gave me the chance to experiment with something that I wouldn't have otherwise thought of."
She said: "The story is about a mother who is grieving the loss of a new child and there is the child who is left behind who can't understand it because he is quite young himself. I wanted to set it in an environment in the past, and I wanted to suffocate the male presence with the female presence."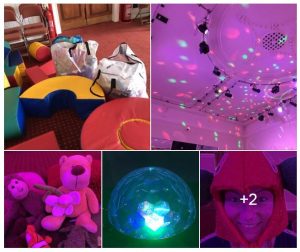 Little Groovers Returns
CALLING ALL parents and carers! Little Groovers, the 0-5 years dance and movement class, is back at Airdrie Town Hall! Classes run Wednesdays; 10 October, 7 November and 5 December, 12.30pm – 1.30pm.
Led by specialist tutors, both young and old can enjoy an hour of carefree fun, bringing to life fantastic stories, using a variety of props, music and soft play.
Classes are £4 per child, with free entry for parents and carers.
Advance booking is required, payment can be made by calling 01236 632828 between 12pm and 4pm Monday to Friday.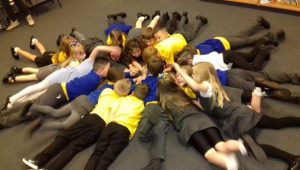 St Timothy's Lay down First Block of CREATE project
WELL DONE to the pupils of St Timothy's Primary School, in Coatbridge, who have completed the first block of their CultureNL CREATE project.
Over the last six weeks, the CultureNL Community Arts Team have worked with pupils on the multi-disciplinary project, including music, drama and visual arts workshops. The project is split into three, six week blocks ensuring every pupils gets to experience all art-forms.
CREATE is funded by St Timothy's Primary School Pupil Equity Fund, and showcases the specialist work that CultureNL can undertake with individual groups and organisations.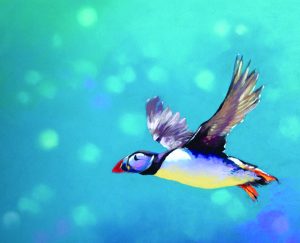 Autumn Art Workshops Open for Booking
MAKE AUTUMN awesome by indulging in one of our CultureNL arts workshops! CultureNL art workshops are bookable and payable in advance on 01236 632828.
The season kicks off on Saturday 6 October, 10am – 4pm, at Summerlee Museum, with the Exploring Pastels painting workshop, ran by the Roy Wood award winning artist, Gregory Moore.
Gregory Moore will take (16+yrs) participants through the different techniques of pastel painting, with all the materials provided. The course is suitable for both beginners and experienced painters.
This workshop is repeated on Saturday 24 November, running 10am – 4pm.
Budding film makers can then test their skills with Lego Action Movie workshop, running 15 and 17 October from 11am-3pm at Summerlee Photomedia Studio.
Lego Action Movie workshop is open to 8-13 year olds, who will be instructed by a film tutor in set creation, animation and film editing.
Thursday 18 October, then brings the CultureNL Photo Field Trip of Gorgeous Glasgow, running 10.30am – 3.30pm, leaving from and to returning to Summerlee Museum.
CultureNL Photo Field Trip takes participants (14+yrs) to Glasgow with an expert photography tutor; offering tips and guidance on capturing its iconic streetscapes.
For those who prefer portraiture, Saturday 27 October, brings Portrait Club with Artist Mark Readhead to Bellshill Cultural Centre, from 10am – 4pm.
Open to 16+yrs, the workshop will offer guidance on creating realistic likeness, through drawing and oil painting techniques.
Finally, CultureNL workshops celebrate Halloween with a drop-in Spooky Photos workshop on 28 October, 11am – 4pm allowing participants to dress up and get their photo taken in Summerlee's decorated Photomedia Studio.
For more information or to book any of these workshops phone 01236 632828.