CultureNL Arts Team here! Welcome to the fifth edition of our new bulletins! Here's a round- up of what's been happening in our venues, as well as a look forward to our up-and-coming events.
Sign up here to keep up to date with the latest arts news via email alert.
CultureNL wins Hearts with Free Creative Writing Workshop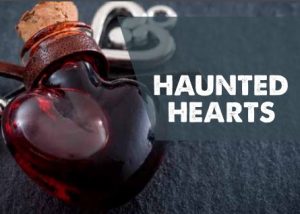 Put down your problems and pick up your pen this 12 February, as author Myfanwy Rodman holds a free Haunted Hearts creative writing workshop in Summerlee Museum of Scottish Industrial Life – Culture NL from 10.30am-12.30pm.
Myfanwy Rodman graduated with an MA in Creative Writing from Napier University in 2018. Her debut novel, Blood and Thorn will be published by Kristel Ink Publishing in the near future.
To celebrate Valentine's week, Myfanwy Rodman will abandon chocolates and greeting cards, and explore the darker aspects of love with this free two-hour workshop Creative writing workshop.
Suitable for writers of all levels.
Places are limited, so if you know someone who'd like it, get them to book on 01236 632828.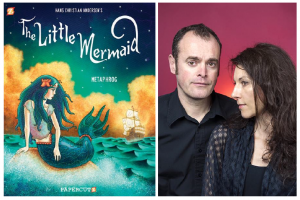 Metaphrog bring free Graphic Art Workshop to Summerlee
Award winning Graphic artists Sandra Marrs and John Chalmers, also known as Metaphrog, are coming to on Summerlee Museum on 13 February, 11am-12noon at Summerlee Museum of Scottish Industrial Life, to conduct a free graphics workshop.
During the workshop, John and Sandra will share work from their fairy tale graphic novel adaptations, The Red Shoes and Other Tales and The Little Mermaid, through an interactive workshop.
Metaphorg will also give participants tips on storytelling and character design then the opportunity to create a graphic novel character. Metaphrog will also have a small selection of their books on hand, signed and available for purchase.
The workshop is free but we would ask you to reserve a place by calling 01236 632828.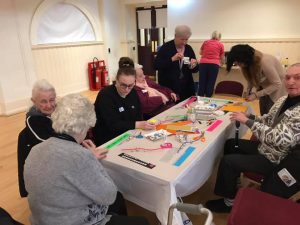 Memory Spinners
Powering into its third block, Airdrie Memory Spinners, the dementia friendly multi-arts workshop, has started work on their next production The Magic Flute. The 30 strong group are exploring visual storytelling and having a laugh creating an enchanted forest.
Memory Spinners, a Scottish Opera initiative, enables participants to engage at their own level while meeting likeminded people and creating lasting networks.
Airdrie Memory Spinners will perform on 7 March, at 6.30pm, in Airdrie Town Hall. Those interested in coming along to see the performance can contact Deborah McArthur, Arts Development Officer on 01236 856 246 or mcarthurd@culturenl.co.uk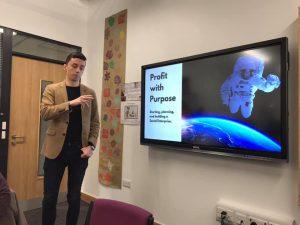 North Lanarkshire Digital Creativity and Employability Project Launches
Looking to the future, North Lanarkshire Council, Culture NL and Routes to Work have secured a grant from Education Scotland for a Digital Creativity and Employability project.
The project will form part of the Achieve programme, working with six Secondary Schools in North Lanarkshire, to bring together students and industry professionals using digital skills. These professionals include: Wendy Gilmour from ThankFiFi, Kieran Aitken from Orbit Incubator and John Moore of 5th Avenue Dental.
The project launched on 29 January, when over 100 S3/4 pupils attended a kickstarter event at Muirfield Community Centre, which allowed pupils to meet the professionals as well as Routes to work and NL Working.
At the workshop, Wendy Kieran and John discussed the pathways into the world of work and the support the pupils can get to help them achieve this.
Pupils will now embark on a series of digital tasks set by the three industry professionals and will follow the route these professionals take in setting up their business, promoting their brand and selling their product.
Got an idea and looking for a creative partner? Contact Culture NL Arts Development Team on artsdevelopment@culturenl.co.uk to discuss further.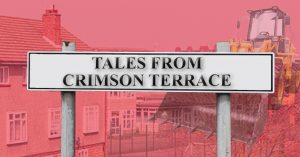 Tales from Crimson Terrace
Preparations have begun for CultureNL Arts 2019 production. Every year Culture NL drama and dance classes embark on a large scale production at Motherwell Concert Hall, which is performed in June.
This year CultureNL are widening the participation to include its music classes, as well as bringing in an intergenerational element with its Strictly Stretch 50+yrs class participants.
Groups are busy devising characters and story lines for Tales of Crimson Terrace, a domestic drama about housing redevelopment.
Come and rummage through the attics to see what (and who) can be found! Pull back the curtains, peer through the windows and take a peek into family life at Crimson Terrace.
Interested in joining the cast? Contact Arts Development Officers Deborah McArthur (Drama and Music) 01236 856 246 / mcarthurd@culturenl.co.uk or Laura McIver (Drama and Dance) on 01236 856 224 / mciverla@culturenl.co.uk