CultureNL Arts Team here! Welcome to the second edition of our new bulletins! Here's a round- up of what's been happening in our venues, as well as a look forward to our up-and-coming events.
Sign up here to keep up to date with the latest arts news via email alert.
CNL Modern Apprentice Joins Young Arts Leaders
CONGRATULATIONS to CultureNL Modern Apprentice Nicole Cooper, for being selected alongside Mhairi Gilmour and Colin Myles, to work on the Youth Theatre Arts Scotland New Territory project.
New Territory is a year-long programme to help young people, aged 16-24, from Inverclyde, North Lanarkshire and West Lothian to become Young Arts Leaders within their own communities.
CultureNL Arts Development Officer, Deborah McArthur, said: "Working with Culture NL Arts Development / Creative Team, Mhairi, Nicole and Colin will gain experience in planning creative activities for our community arts programme and we are excited to see what each of them produce, watch this space!"
SHIFT ends on a High
THANKS TO everyone who joined us taking part in the SHIFT workshops, exhibitions and final production, at Summerlee Museum, which The National Theatre of Scotland hosted with CultureNL.
The stunning final show ran from 29 March – 1 April, welcoming over 800 audience members, and presenting the stories of hundreds of people, from all over North Lanarkshire, throughout the decades.
Image Copyright: Drew Farrell
Memory Spinners Build Legacy in Airdrie 
WELL DONE to all the cast, crew and audience who took part in the CultureNL and Scottish Opera Memory Spinners project, running from 29 Jan – 23 March.
The project brought light relief to dementia survivors, through drama and arts activities cumulating in a final production on 23 March at Airdrie Town Hall.
Those inspired by the project are welcomed to come back in August, when the next term of Memory Spinners will start at Airdrie Town Hall.
Get more information HERE or phone 0141 332 9559.
Brush Up Your Skills With Artists May Byrne
WHETHER you are an avid painter or a total novice, CultureNL is giving you the chance to join an adult art masterclass, led by award winning artist May Byrne, at Summerlee Museum, 12-13 May from 10am -4pm. The class is suitable for 16+ year olds and is £55/50, with all materials provided.
The masterclass allows you to explore collage, texture and layering techniques, with tools and paint. After experimenting with different techniques, you will then produce four small landscapes, depicting each of the four seasons.
May said: "This is an exciting workshop looking at patterns and marks in the landscape. You will have fun experimenting with mark-making tools and paint to create intriguing surfaces on paper. You will use these papers to create 4 small landscapes depicting each of the 4 seasons by exploring collage, texture and layering techniques."
Pre-book the masterclass by emailing arts@culturenl.co.uk  or calling 01236 632828.
Image Copyright: May Byrne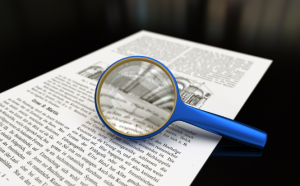 Uncover Great Summer Holiday Drama Classes
KEEP THE KIDS busy this summer with detective themed drama classes coming to Bellshill Cultural Centre, running 23 -27 July, 10am-4pm, open to 5-12 year olds.
Kids can discover what it is like to be a secret agent by joining us for an intensive week of spooking and snooping as our performing arts team leads this spy themed drama workshop.
Crazy characters and outrageous story lines will be developed in this workshop, culminating in a performance on the Friday evening for family and friends to enjoy.
Advanced booking and payment is required.
Pre-book the workshop by emailing arts@culturenl.co.uk  or calling 01236 632828.
Summer Photography and Film Classes Open for Bookings
HELP YOUR KIDS capture the best of summer with Photomedia photography and film workshops starting in June or July, open to those eight years and older, and leaving from or taking place in Summerlee Museum Photomedia Studio.
The season of workshops starts with Studio Photography – An Introduction, on Saturday 9 June, 11am-4pm, open to 15+ year olds. The workshop will see the group join a photographer's live shoot, complete with a model and Bowens lit studio.
Next comes the Film Location Shoot, on 16 June, 11am-3pm, open to 8+ year olds. With prepared cast and film crew, participants get the chance to be part of a location based shoot at Chatelherault.
Finally the season draws to a close with a Photo Field Trip at Falkirk Wheel and Callendar House and Park, on 4 July, from 10.30am-3.30pm; open to 14+ year olds.
 This trip allows you to get expert tips on photographing the unique structure of the Falkirk Wheel then enjoy a photo walk round Callendar House.
Advanced booking and payment is required.
Pre-book the workshop by emailing arts@culturenl.co.uk  or calling 01236 632828.