CultureNL Arts Team here! Welcome to the first edition of our new, monthly bulletins! Here's a round- up of what's been happening in our venues around March, as well as a look forward to our up-and-coming events.
Sign up here to keep up to date with the latest arts news via email  alert.
Memory Spinners Gain Momentum at Airdrie Town Hall
Light relief for those living with dementia is on offer at Airdrie Town Hall, as we team with Scottish Opera, to run Memory Spinners art workshops, on Mondays, until 19 March (1-3pm).
Using music, movement and visual arts, the free of charge programme helps both people with dementia and their carers relax and form support networks.
For more information visit the Memory Spinners page.
Abstract Art Brings North Lanarkshire Together
Congratulations to everyone who attended the recent CultureNL Finding Abstraction Around You masterclass, led by artist Laura Gaiger.
The class was filled with enthusiastic students, who embraced Laura's hands-on approach.
Using drawing and painting techniques, the masterclass made abstract art accessible and enjoyable.
Like the sound of this? Then check out our up-and-coming masterclasses, listed below.
Work with a ceramic artist, over three evening classes, and we'll guide you through a series of demonstrations, to create your own animal sculpture.
New Spaces Open for Community Arts Classes
New limited spaces have opened in these CultureNL classes and course, spaces are booked on a first-come-first-served basis, so if you know anyone who would like these activities direct them to this page…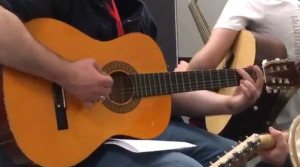 Four Seasons in One Day Visual Art Masterclass
Summerlee Museum of Scottish Industrial Life
Saturday 12 and Sunday 13 May
10am – 4pm
Adult Guitar and Ukulele Classes
Wishaw Musicworks
Monday
5pm-6.30pm
Muirfield Centre (Cumbernauld)
Thursdays
7pm-8pm
Want to know more? Contact Arts Development Officer Deborah McArthur on mcarthurd@culturenl.co.uk or 01236 856 246.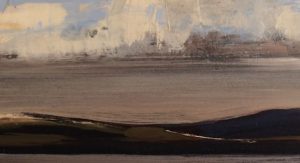 New Artist Shines in Motherwell Concert Hall and Theatre
Don't miss the latest exhibition from Glasgow School of Art graduate, Hannah Mooney, which is showing in Motherwell Concert Hall and Theatre from now until 16 April.
Central to her practice, is the themes of landscape and still-life painting. Hannah works painting the same view at different times in the day, observing the differences light makes to the forms of the Irish and Scottish landscape.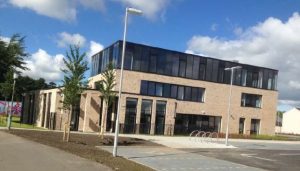 Discover Muirfield Community Centre – Cumbernauld's Hidden Gem
The next time you are in Cumbernauld discover CultureNL's multipurpose arts venue, Muirfield Community Centre.
Despite hosting guitar, ukulele, and singing classes in this venue, we often get queries about the centre's location and function.
Situated on South Muirhead Road, adjacent to Cumbernauld & Kilsyth Nursery, the centre has a nursery, hall space, a café and a range of multi-function rooms, as well as an outdoor playpark.
So next time you are in the area, pop in and see what's happening!
Muirfield Community Centre arts classes and courses can be found here.
Have you got some pictures or news that you would like to share from our arts activities? Then email them in to us at arts@culturenl.co.uk