**In line with government advice, events at Summerlee are cancelled/postponed for the foreseeable future. To read our full statement, please click here.
There's so much to do and see, when you take a trip to Summerlee. Find out more about our upcoming events and exhibitions for 2020.
Entry is free, with small charges for some activities.
---
Every Saturday from 26 October 2019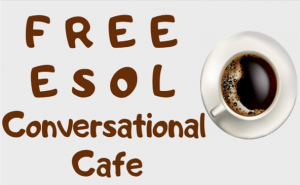 Free ESOL Conversational Cafe
Have fun playing and practicing English through listening, talking, writing and communication tasks.
Improve your English. Start communicating.
Phone: 07904 634985
Lanarkshire Family History Society's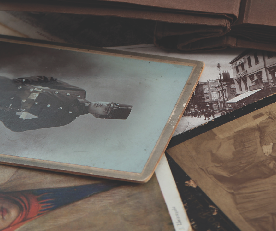 Local History Fair
**This Event Has Been Postponed. Further Updates to Come.**
Stalls: Lanarkshire FHS, West Lothian FHS, Glasgow & West of Scotland FHS, North Lanarkshire – Local Studies, North Lanarkshire – Archives, North Lanarkshire – "Collections On-Line", Lanarkshire Heritage Forum, Lanarkshire Police Historical Society, Monklands Poets Corner, Airdrie Writers Group, Calder District Scouts, Shotts Heritage Group, Gartcosh History Group, David Livingston Centre, Cambusnethan Priory – Friends of Cumbernauld Cottage Trust, Cumbernauld Through Time by Adam Smith, Lanarkshire Fallen Project, Lanarkshire Yeomanry Group, Culture NL Libraries
Plus free short talks throughout the day.
May Day Fun
Monday 27 May
Forget the weather and come and celebrate the start of summer (nearly!) at Summerlee
Model Railway Show
Saturday 13 & Sunday 14 June
Come and see model railway layouts, model vehicles and stalls.
Summer Fun
Thursday 25 June – Wednesday 12 August
Join us for family activities every day during the school holidays including the free exhibition about cinema in Scotland
Go Industrial Day
Saturday 18 July
Celebrate the year of Coasts and Waterways by visiting the Monkland Canal
Fair Monday
Monday 20 July
Join us for family day out in the museum
National Play Day
Wednesday 5 August
Come and celebrate every child's right to play. Bring a picnic and enjoy a fun-filled free day at the museum
Friends of Summerlee Steam Fair
Saturday 8 & Sunday 9 August
See Summerlee's steam fleet out and in steam alongside a number of visiting miniature steam traction engines, a miniature ride-on steam train, model engines and more!
Libraries Big Day Out
Saturday 22 August
Author events, mobile library, book sale, book bug and more
Doors Open Day
Saturday 19 September
Behind the scenes tours of the museum
Science Festival
Friday 25 – Monday 28 September
A weekend of science talks, demonstrations and random fun for the whole family
October Week
Monday 14 – Friday 18 October
Autumn themed family activities everyday of the school holidays
Hallowe'en Fun Day
Sunday 25 October
Spooky stories, a scary film, Hallowe'en parties, a revolting trail and more!
Father Christmas in Summerlee
Weekends in December and Christmas Ever
Breakfast with Santa, winter wonderland and a chance to visit Father Christmas
Ship Ahoy!
Saturday 17 April 2021
Whether you are a model boat enthusiast of simply enjoy Scotland's rich shipbuilding and steamer history then you will find something of interest here for the whole family.