There's so much to do and see, when you take a trip to Summerlee. Find out more about our upcoming events and exhibitions for 2019.
Entry is free, with small charges for some activities.
---
Saturday 9 March | 12pm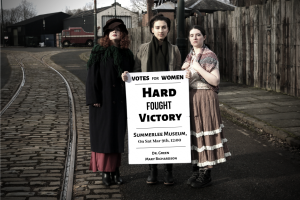 Hard Fought Victory
Summerlee Museum is delighted to present free performances of a specially commissioned play "Hard Fought Victory" for International Women's Day 2019 and the centenary of women gaining the right to vote in 1919.
The play tells the story of the campaign for women's suffrage in Scotland. Performances are free, thanks to grant funding from the Scottish Government's Centenary Fund.
"Hard Fought Victory" is presented en promenade, using the displays, buildings and trams of Summerlee as a backdrop to the performance in which the audience will be introduced to a variety of suffragettes and suffragists, from the well-to-do Dr. Green, to the fierce, and violent, Mary Richardson.
---
Monday 1 – Sunday 14 April  and Friday 19 – Monday 22 April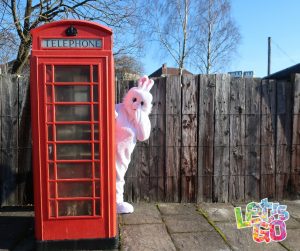 Spring Family Fun and Easter Weekend
Join us during the school holidays for lots of family activities, including arts and crafts and a daily Easter egg trail. Plus special activities over the Easter Weekend including Breakfast with the Easter bunny!
Check out our full list of activities here.
---
Sunday 28 April
Classic Car Show
Over 80 vintage cars on display and family fun including tombola, dancing displays and music. In aid of Glasgow City Mission and Glasgow Children's Hospital Charity.
---
Monday 27 May 2019
The Vulcan: Scotland's First Iron Boat Bi-Centenary 1819-2019
Canal activities and family fun to celebrate the Monklands' historic contribution to boat building history.
---
Sunday 9 June 2019
International Archives Day
Meet the archivist at our stall from North Lanarkshire Archives to celebrate International Archives Day. Find out about North Lanarkshire's industrial (and other) records and how to use them.
---
Saturday 15 & Sunday 16 June
Model Railway Show
Come and see a model railway layouts, model vehicles and more.
---
Saturday 29 June 2019 – Tuesday 13 August 2019
Summer Fun
Join us for family activities every day during the school holidays including the free Albion Rovers exhibition 'A Game of Two Halves'.
---
Wednesday 7 August
National Play Day
Come and celebrate every child's right to play. Bring a picnic and enjoy a fun-filled free day at the museum.
---
Saturday 10 & Sunday 11 August
Friends of Summerlee Steam Fair
See Summerlee's steam fleet out and in steam alongside a number of visiting miniature steam traction engines, a miniature ride-on steam train, model engines and more!
---
Sunday 25 August 2019
Go Industrial Day
To commemorate the 200th anniversary of James Watt's death, we'll be stoking steam, peeping whistles and celebrating the master of innovation, James Watt.
---
Saturday 21 September 2019
Doors Open Day
Doors Open Day is Scotland's largest free festival that celebrates heritage and the built environment. Join us for a behind the scenes tour of Summerlee Museum and it's archives.
---
Friday 27 September 2019 to Monday 30 September 2019
Celebrate Albion Rovers Weekend
2019 marks 100 years since the Rovers moved to Cliftonhill. Join us for a weekend of football themed family activities.
---
Monday 14 October – Friday 18 October
October week
Halloween themed family activities every day of the school holidays.
---
Sunday 27 October
Halloween Fun Day
Spooky stories, a scary film, Halloween parties, a revolting trail and more!
---
Weekends in December and Christmas Eve
Father Christmas in Summerlee
Breakfast with Santa, Christmas parties and a chance to visit Father Christmas.