19 April – 16 June
Workshop of the Empire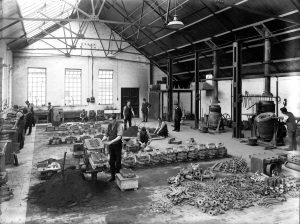 Don't miss this fascinating photographic exhibition exploring the world of work in 19th and early 20th century North Lanarkshire. It features superbly detailed historic images of miners working at the coal face, steel workers hand-charging at furnaces, wagon-builders and boiler makers on the shop floor. Together they provide a unique insight into the skills, exertion and ingenuity of workers at the height of the Industrial Revolution. This is an opportunity to view rarely seen photographs from our Local Studies and Archives collections.
---
6 July – 27 October
A Game of 2 Halves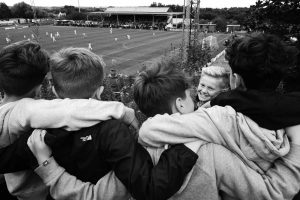 As Albion Rovers Football Club celebrate 100 years at Cliftonhill Stadium in Coatbridge, Summerlee Museum presents a unique photographic study of the fans and environment surrounding the team. The photographs featured are a social document which captures the feelings of those involved in following and organising Albion Rovers. The fans travel far and wide, help dig the snow from the pitch, organise the community events and provide the vocal support which echoes around the stadium. The images are a selection from home and away games where photographer, Iain McLean superbly captures the spirit of those following a small club that swims against the tide and battles against the odds. There will also be Football themed family activities throughout the school holidays plus a special Albion Rovers celebratory event taking place during September weekend (Friday 27 – Monday 30 September 2019). Check culturenl.co.uk for details.
Visitors will also relive the days when the Monarchs and Tigers speedway teams raced at Cliftonhill with a selection of memorabilia from both teams, and a speedway bike raced at Cliftonhill by Scotland internationalist Brian Collins.