5 September – 1 November 2020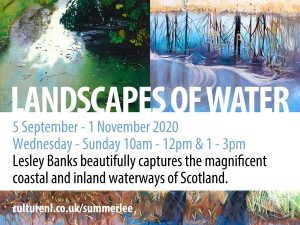 Landscapes of Water
An exhibition of work by artist, Lesley Banks which beautifully captures the magnificent coastal and inland waterways of Scotland.
In contrast to the calm surface water of canals these vast coastal vistas offered Lesley a very different challenge. Dramatic rocky jagged outcrops stretch out to the sea at Castle Lachlan in Argyll. The rhythmic sound of the waves a constant background hum to the seagull screams.
Book your visit in advance here.
**This event has been postponed until Saturday 17 April 2021**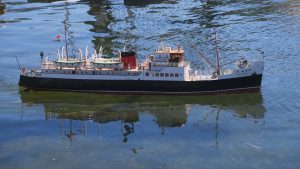 Ship Ahoy!
Scottish Maritime Heritage Exhibition
See displays of model ships, photographs and historic video footage with DVDs, books, postcards and photos for sale.
Plus Aaron Hawthorne playing the Mighty Compton Cinema Organ!
Participating Organisations
Caledonian MacBrayne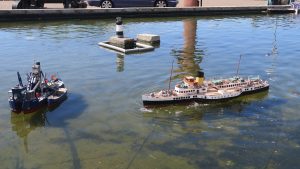 Clyde River Steamer Club
Coastal Cruising Association
Fairfield Heritage Trust
Forth and Clyde Canal Society
Friends of the Glenlee
Friends of TS Queen Mary
Friends of Wemyss Bay Station
Glasgow Vintage Vehicle Trust
Hearts of Oak Models
John McNulty Models
Kirkcaldy (Lang Toun) Model Boat Club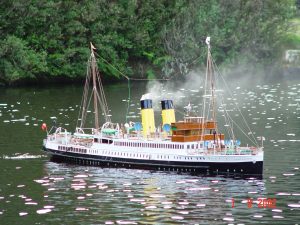 Knightswood Model Boat Club
Loch Lomond Steamship Company
Paddle Steamer Preservation Society (incl Waverley)
RNLI
Rosyth Model Boat Club
Scottish Maritime Museum
SS Explorer Preservation Society
The Model Steamer Club of Glasgow
The Skylark IX Recovery Trust
West Highland Steamer Club