While the buildings are closed we are still working behind the scenes and can answer many of your enquiries about local and family history and our archive and museum collections. Email heritagecentre@culturenl.co.uk for archives and local studies questions or museumcollections@culturenl.co.uk for museum collection enquiries.
---
Looking to work on your family tree at home, find out about your own town or village or just browse some of our old photographs or objects? Here are some free online resources that you can use to work on your projects or prepare for your next visit after lockdown:
Poor Law Records and Electoral Registers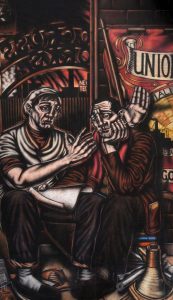 Free access to close to 1 million names searchable within our hugely popular North Lanarkshire collections on Ancestry ranging from 1847-1969.
Click here and sign up for a temporary free account for North Lanarkshire records only.
Museum Collections Online
Explore our amazing stories from North Lanarkshire Museums & Heritage collections and discover more about North Lanarkshire's lives past and present.  Browse over 3,000 objects, peruse maps and listen to people's stories of the world of work and much more.
Flickr albums
Explore our Robin Marwick's Albion Rovers images and photographs of North Lanarkshire's High Street and more by clicking here.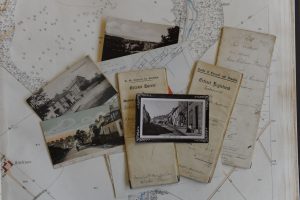 North Lanarkshire Archives
Browse some of our catalogues here – ask us about them and come and see the original records after lockdown at North Lanarkshire Heritage Centre.
Learning
For exciting opportunities for learning at home, click here.
SCRAN Learning Culture Heritage
Hundreds of digitised items from the North Lanarkshire archives and museum collections are currently free to view on SCRAN as part of Historic Environment Scotland's Learn at Home initiative.
Twitter
Follow us on Twitter to see images from our collections and bring you stories from the collections on Twitter