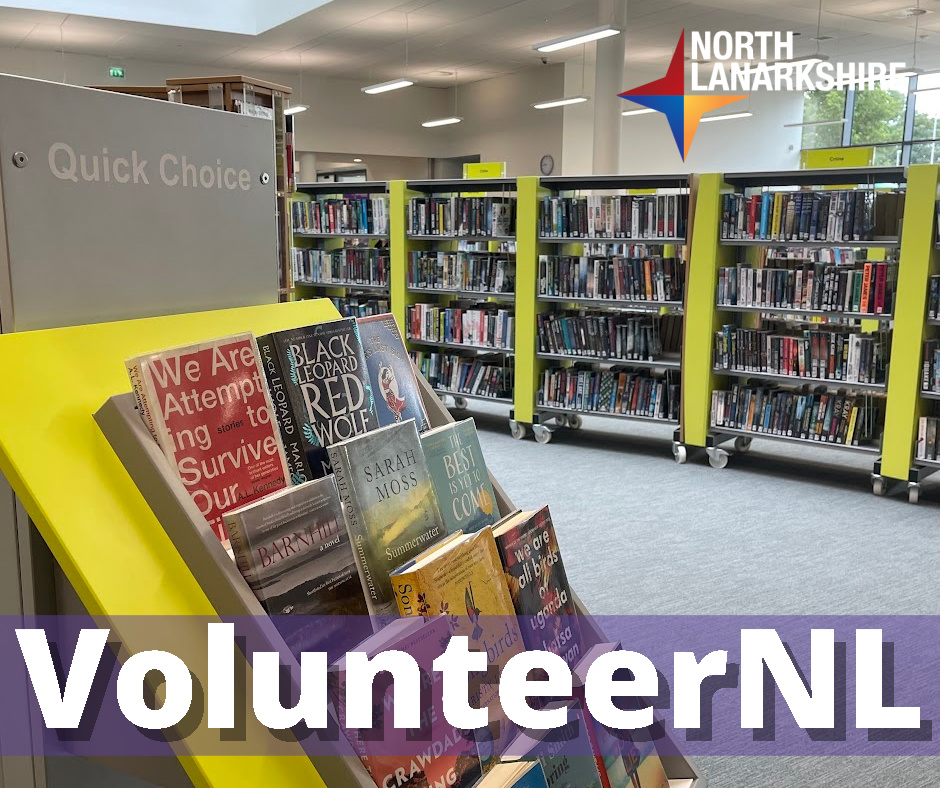 Little Me. Big Difference.
Our libraries are visited by thousands of library members each year. They play a vital part in providing access to books, as well as digital skills training, combating isolation and being an essential part of our local communities.
The widening roles that a modern library service plays in communities provide unique volunteering opportunities for you to get involved in.
Through volunteering, your time as part of our team at North Lanarkshire will help ensure that everyone discovers the full value of the library service and looks forward to the next trip to the local library.
---
Volunteer Opportunities
We have roles from Macmillan in Lanarkshire or with Reading Friends projects. Have a look at the role descriptions for more details.
Active & Creative Communities Bookbug  Support Volunteer *Coming Soon*
If you'd like more information, please get in touch by calling 01698 332607 or by emailing volunteernl@northlan.gov.uk.
---
Apply To Volunteer
To apply for one of these roles, please visit our How To Apply section.