Sign up for the Tesco Bank Summer Reading Challenge Scotland from Saturday 17th June.
Get ready to enjoy a fantastic summer of reading with the Tesco Bank Summer Reading Challenge Scotland.
If you have taken part in previous years, you will be familiar with what you need to do. For first-timers, here is a summary of how it works:
Sign up for the challenge at your local library
You will be given a Collectors' Folder to track your summer reading
For every two books you mark up as having read this summer, you will receive a fantastic prize.
If you complete the challenge by reading six books throughout the summer you will be invited to your local library at a Focus on Families day to receive the recognition you deserve as a dedicated book lover, a medal and a certificate.
ATTENTION SCHOOLS: The top three schools in North Lanarkshire with the most children who complete the Summer Reading Challenge will win a fantastic visit from Zoolab. So, please encourage every pupil to take part and read throughout the summer in order to win this great prize for your school. Find out more about Zoolab here.
Help the Animal Agents solve the crimes of the summer. To help you along with the challenge, we have added a bunch of Animal Agent-themed books to our BorrowBox service. So you can download books and read them any time of the day.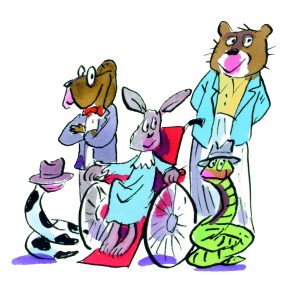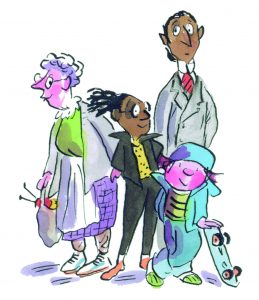 The challenge is organised and presented by The Reading Agency and Scottish libraries.