At North Lanarkshire Heritage Centre we have regular kids and adult activities, as well as exhibitions.
Open Hours: Monday – Saturday, 9.30-16.30
Free Entry
---
Weekly Activities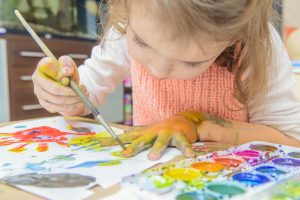 Children's activities in the gallery | £2.00 (no booking required)
Every Saturday, 12.30-3.30pm
A different craft or hands-on activity every Saturday. Just drop in during the advertised times. Suitable for over 5s.
Bookbug | FREE (no booking required)
Rhythm, song & rhyme for pre-school children.
Tuesdays 1.15pm – 1.45pm 0 – 18 months
Tuesdays 2pm – 2.30pm 0 – 4 years
Saturdays 10.30am – 11am 0 – 4 years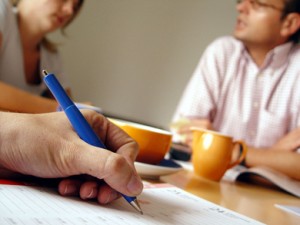 Discover your Family and Local History 
Monday to Friday, 9.30 am – 4.30 pm
Visit Local Studies and Archives on the 1st floor for advice on how to trace your family history. Free access to Ancestry.com.
ScotlandsPeople vouchers for sale.
Free access and general support
You can also book an in-depth session with a member of staff for £5 per hour.
---
Upcoming Events
Family fun days, arts & crafts, family history courses, archive talks and more!
Booking is required for some events. To book, please call 01698 274 590 or visit North Lanarkshire Heritage Centre. For school visits, contact our learning and access team on 01698 524715.
For the full Summer holiday activity listing, visit www.culturenl.co.uk/letsgosummer.
Download our Event Listing Guide for 2019 here.
29 Jun – 10 Aug
Let's Go Summer
A jam packed programme of activities to keep the kids entertained during the school holiday.
Thu 18 Jul
Session times 10am, 11.30am, 1.30pm & 3pm
Video Game Design Workshop
Have you got what it takes to be a video game designer? We can show you the basics of design from making storyboards, creating characters, writing stories and drawing backdrops for your game.
Please note: This is an art workshop and not a software workshop.
£5 per person (1 hour session)
Age 6-12yrs
Please book in advance.
Fridays from 22 Aug – 20 Sept
10.30-11.15am
Heritage Tots
Toddler fun with a heritage theme! Singing, stories and craft sessions for pre-schoolers.
£2.50 (Please book in advance)
Sat 21 Sept, 10.30am-4.30pm
Doors Open Day
Look out for tours, talks, activities and more.
Fri 27 – Mon 30 Sept
So You Want To Be A Roman?
Roman themed activities all weekend; try on some Roman armour, dig up some pottery and make a craft.
Fridays from 4 Oct – 15 Nov
10.30-11.30am
In the Mood Sing-a-long         
Come along for a good old fashioned sing along and some tea and biscuits.
£1.00
Sat 12 – Sat 19 Oct
School October Week Holiday Activities
Join us for daily activities throughout the holidays.
Thur 7 Nov, 2.30-4pm
Learn how to read Old Handwriting workshop
£3 (includes materials) Please book in advance.
Sat 26 Oct, 1.30-2.30pm & 3-4pm
Halloween Happenings
Children's Halloween games, crafts & stories.
23 Nov – 24 Dec
Winter at the Museum
Winter exhibition and storytelling, seasonal crafts & films and Holly's Elf School.