At North Lanarkshire Heritage Centre we have regular kids and adult activities, as well as exhibitions.
Find out more about our upcoming events.
---
Activities for kids
October Week Holiday
Ghostly Bookbug
Saturday 13 & 20 October
10.30-11.00am, (age 0-4), Free
Toddler Time
Tuesday 16th October
10.30-11.30am, (£2.50 per child)
Spooky stories craft and songs for pre-school
children. Places are limited so please call
01698 274 590 to reserve a place.
Creepy Crafts
11am – 2.30pm (drop-in), £2.00
Age 5+ (all ages welcome)
Saturday 13 Halloween plaster cast
Monday 15 Spooky printmaking
Tuesday 16 Make a pom-pom spider
Friday 19 Clay monster modelling
Saturday 20 Halloween mask-making
Free Family Film Screening
2.00pm
Saturday 13 Ghostbusters (PG)
Friday 19 Casper The Friendly Ghost (PG)
Saturday 20 The Addams Family (PG)
Try Your Hand at Casting
Wednesday 17 & Thursday 18 October
11am-2pm (drop-in, £3.00 per person
Age 5+ (all ages welcome)
Learn about Victorian metal casting techniques
and make your own plaster cast to take home.
For full details click here.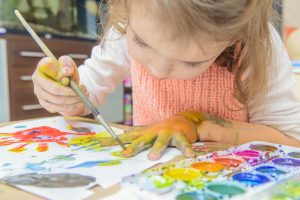 Heritage Tots
Toddler fun with a heritage theme!
Singing, stories and craft sessions for pre-school children on the first Wednesday of every month. (except school holidays)
North Lanarkshire Heritage Centre
1.30-2.15pm
£2.50 per child
Spaces are limited so please book in advance by calling 01698 274 590
Old clothing is recommended as some crafts may be messy.
Wed 03 Oct- Wee Engineer Tots
Wed 07 Nov- Colour Time Tots
Wed 21 Nov- Scottish Tots
Wed 05 Dec- Wee Winter Tots
You can keep up-to-date with What's On at the Heritage Centre Facebook page.
Children's activities in the gallery
Every Saturday, 12.30-3.30pm
A different craft or hands-on activity every Saturday. Just drop in during the advertised times. Suitable for over 5s.
£2.00 (no booking required)
Bookbug 
Rhythm, song & rhyme for pre-school children.
Mondays from 2.00-2.30pm (aged 0-4)
Tuesdays  Baby Bookbug 1.45pm – 2.15pm 0 – 18 months
Saturdays Bookbug 10.30-11am (Age 0-4)
Free (no booking required)
---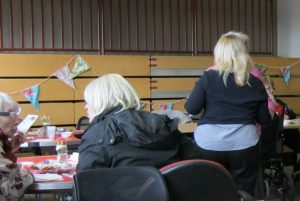 Activities for Adults
Memory Lane at North Lanarkshire Heritage Centre
Take a trip down memory Lane at North Lanarkshire Heritage Centre.
Discover your Family and Local History
Mon-Sat 9.30am-4.30pm, Archives Mon-Fri only 
Visit Local Studies and Archives on the 1st floor for advice on how to trace your family history. Free access to Ancestry.com.  ScotlandsPeople vouchers for sale.
Free access and general support
You can also book an in-depth session with a member of staff for £5 per hour.
Woolpack Knitting Club
Every Tuesday, 1.00-3.30pm (North Lanarkshire Heritage Centre)
An opportunity to enjoy the company of others while you knit whether you are a seasoned knitter or new to the craft.
£2.50 including refreshments
Blether & Friendship Club
Every Wednesday, 1.00-3.30pm (North Lanarkshire Heritage Centre)
Come along and meet new friends for a good blether over a cup of coffee/tea in a relaxed and friendly environment.
£2.50 including refreshments
Intro to Archives: Talk, Tour and Collage Workshop
Thursday 4 October
2pm – 4pm   Free
In the Mood Sing-Along
Friday 5 & Thursday 25 October
1.30pm – 3pm     £3 (includes refreshments)
Come and enjoy some community singing with songs from the 1950's and 60's and some old scots favourites.
Archives Talk: Local Public Health Records
Thursday 11 October
2pm – 3pm   Free
 Family History for Beginners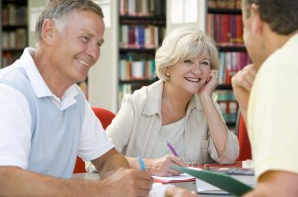 Wed 24 October
10.30am – 4pm   Free
This is a drop in activity.
 
Local History Talk: Fun of the Fair
Thursday 25 October
11am – 12 noon   Free
 Tea Dance
Fri 26 Oct
1.30pm – 3.30pm   £5
An afternoon of live music dancing and refreshments
---

Exhibitions
8 September – 3 November
Larry Herman: Clydeside 1974 – 1976
New York born photographer Larry Herman documented Clydeside in the 1970s at a time when this heavily industrialised region was experiencing acute economic decline.
Clydeside covers a vast geographical area, including North Lanarkshire. Several local images feature, including Ravenscraig Steelworks, Auchinlea Brickworks, Cleland, Motherwell and Stepps. The exhibition gives an intimate glimpse into the world of work and local industries on the cusp of decline.
In this exhibition, Herman was invited by Street Level to revisit his original project from which he has produced a new set of stunning black and white, silver gelatine photographs he had printed in his flat in Bethnal Green, London. This is a Street Level Photoworks touring exhibition. Join us over the October school holidays for fun family activities.
School workshops for primary pupils are available. Call 01236 638352 to book.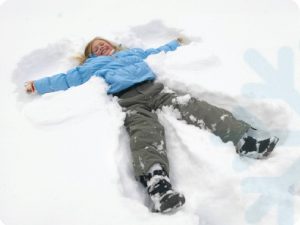 17 November – 26 January
Wee Winter Tales
Come along to our winter exhibition to play and learn with short films, stories and activities. It's most suitable for younger children and their carers, however, all are welcome.
There are giant story books to explore, you can make a 'snow angel' and take a photograph, read a story in the giant 'tree', dress up and draw.
Related drop-in activities take place every Saturday and during the school Christmas holidays. We will also offer Christmas themed workshops for schools and early years. Call 01236 638352 for more information.