North Lanarkshire Heritage Centre reopened on Monday 26 April 2021.

Visiting North Lanarkshire Heritage Centre and Staying Safe 
North Lanarkshire Heritage Centre is free to visit and open Monday to Saturday, 12 noon to 4pm. The reading room is open Monday to Saturday, 2-4pm.
If you wish to visit the archives or local studies reading room you will need to book a free timeslot. Please book a session by completing our booking form, calling 01698 274590 or sending an email.
---
Plan Your Visit
This four star attraction offers visitors a range of facilities and services for an educational and fun visit.
Gallery and exhibition spaces
Viewing tower
North Lanarkshire's Archives collections
Local and family history advice and guidance
Access to museums object collection
Free WiFi available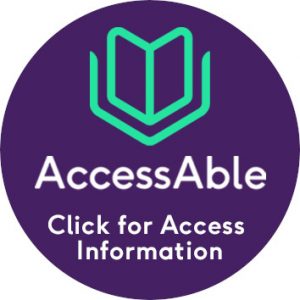 Address: High Rd, Motherwell, North Lanarkshire ML1 3HU
---
How To Find Us
Your journey to North Lanarkshire Heritage Centre with First Bus
Travel via services: X11, 201, 240, 241, 242, 244, 266, 355
Use traveline to find information on how to travel to North Lanarkshire Heritage Centre from your location. You'll find us at High Rd, Motherwell, ML1 3HU.
---
About Us
Climb Thru Time – Look out for our exciting redevelopment of the six-level tower into a permanent exhibition space where you will be able to explore the history of the Motherwell area from pre-history to the present.
The tower – a distinctive feature of the local landscape – also offers visitors a viewing platform right up and down the Clyde Valley, over to the Campsie Fells and even to Ben Lomond, if the weather permits! Fully accessible lift. Free entry.
Stairwell Gallery  – Why not exhibit your own works? Our Stairwell Gallery provides the perfect location to display your own works of art.
Archives and Local Studies – Visitors who wish to research their local or family history can do so in our friendly local history room on the first floor.
Here all are welcome to explore North Lanarkshire's extensive historical archives collections which span from the 15th century to the present day and include poor relief records and cemetery day books.
The Local History department also holds a wide range of resources covering the areas of Motherwell, Bellshill, Shotts and Wishaw (Old Motherwell District) and offers one-to-one advice and guidance on researching your family tree.
Please ask for our more detailed Archives and Local Studies leaflets or call 01698 274590 for more information.
Curatorial Services – You can also access the museum collections which relate to Motherwell and the surrounding area and which are located within the museum store. Curators are available every Wednesday in the Heritage Centre if you have a potential object you would like to donate or if would like to view objects from the collections.
Shop – There is a small shop selling a range of books, DVDs and postcards on the local area as well as pocket money toys and a selection of sweets, crisps and soft drinks. Copies of photographs of old North Lanarkshire can be purchased from our Archives and Local History departments.
Accessibility – Lifts to all floors, accessible WC on the ground floor, assistance given in the search room for visitors with a visual impairment, induction loop, and free car parking at the rear of the building with three spaces for blue badge holders. If you have a query about access, please call 01698 274590 or email heritagecentre@culturenl.co.uk.
Please call 01698 274 590 for more information.