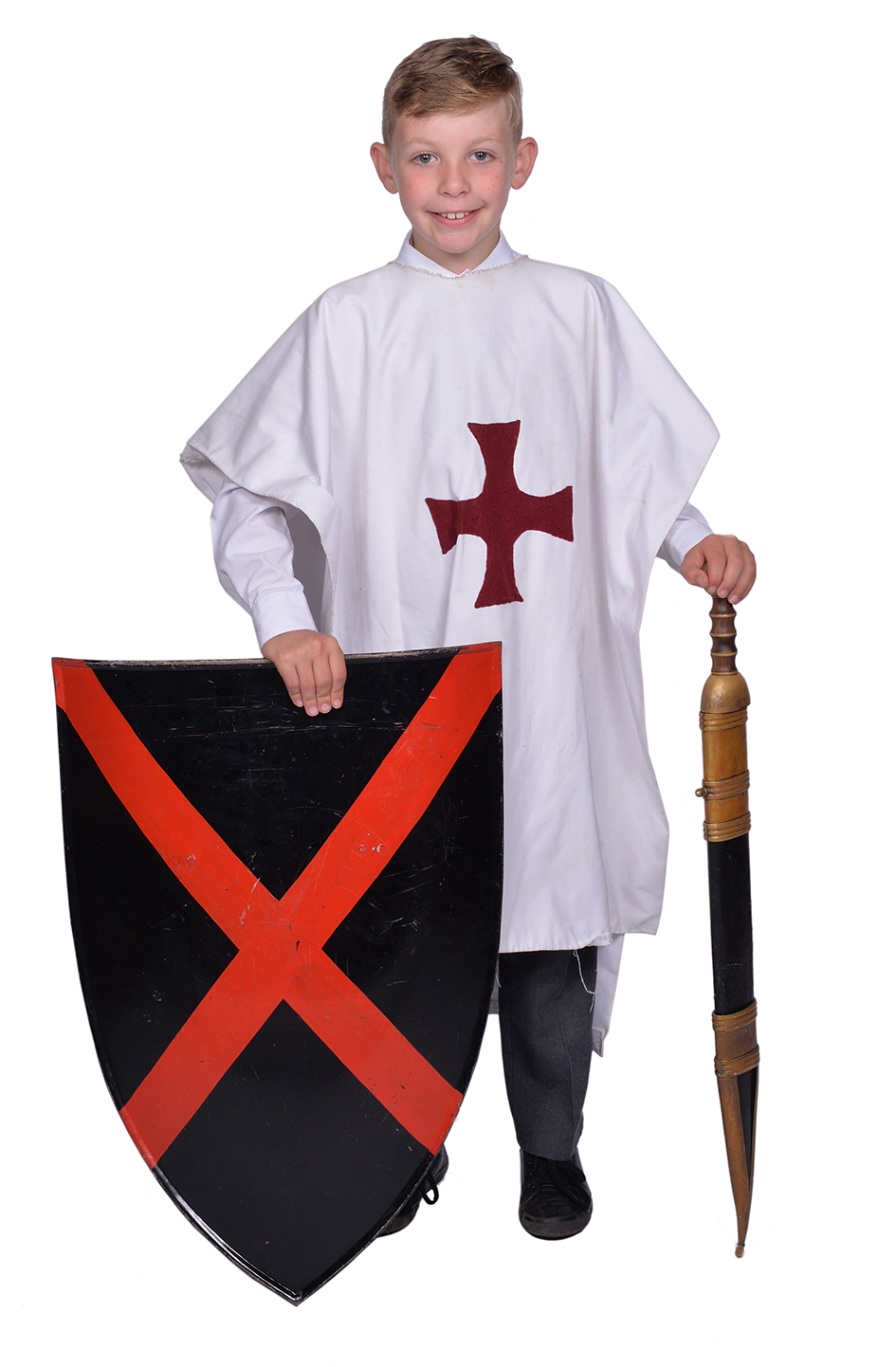 We offer a great selection of classroom workshops to schools in the North Lanarkshire council area. Please call to discuss your requirements. All of the workshops include object handling, discussion and hands-on activities. The total cost is £107 and this includes: travel, staff time and two 90 minute sessions of the same workshop. Workshops can be adapted to suit your pupils' needs.
Please call 01236 638460 to discuss your requirements.
Download the What's On for Schools brochure.
PRIMARY SCHOOL
SCOTTISH KNIGHTS AND CASTLES
Second Level P3-6 / £107
Discover more about medieval Lanarkshire. Pupils will learn about the role of the castle, medieval food and banquets, discuss what a knight did and enjoy some hands-on fun with full size replica armour. S0C 2-04a
THE ROMANS
Second Level P4-6 / £107
Discover more about the Romans in Scotland. Learn about the food they ate, the clothes they wore and the impact of the Roman army on Lanarkshire. Pupils will also have the opportunity to handle full size replica armour and domestic objects and even try on a toga. S0C 2-04a
SCOTTISH IDENTITY: TARTAN AND TWEED
First Level P1-3 and Second Level P4-7 / £107
Where does wool come from? How is it woven in to cloth? Find out the story of tartan and tweed. Pupils will also have hands-on experience carding, spinning and weaving. Each pupil will take home a small woven item. TCH 1-11a / SOC 1-02a or TCH 2-11a / SOC 2-02a
HITTING THE BOTTLE
Second Level P6-7 / £107
This workshop will focus on social attitudes to alcohol in Scotland and encourage young people to explore through objects, drama and discussion, exploring the sorts of decisions that they may have to make in everyday life. HWB 2-16A
Our Alcohol Awareness loan box is also available to borrow.
SCOTLAND – ONE NATION
Second Level P6-7 / £107
This workshop will explore themes of racism, bullying and sectarianism as pupils learn about migration to and from Lanarkshire over the years. The workshop encourages group work and discussion as well as a chance to try some drama. HWB 2-10a
WORLD WAR II: HOME FRONT
Second Level P5-7 / £107 / 90 mins
Pupils will learn about life on the Home Front during World War II. Using discussion, objects, documents, photographs and posters to explore the themes of evacuation, rationing, air raids and propaganda. SOC 2-03a
Our World War II loan boxes are also available to borrow.
ENGINEERING – SCOTLAND'S INDUSTRIAL PAST
Second Level P6-7 / £107 / 90 mins
Focusing on the great achievements of Lanarkshire engineers, pupils will learn about the different types of engineering and the rise and fall of heavy engineering. They will also take part in some hands on team challenges to design, test and build a piece of engineering.
SCIENCE: FLOATING AND SINKING
Second level P5-7 / £107 / 90 mins
Discover the challenges a boat builder faces with these problem-solving science activities. Pupils will explore floating and sinking through practical experiments to discover more about materials and buoyancy. SCN 2-08b
Early years
OUTREACH – WASH DAY
Early level / Pre-5s £107 for 4 sessions x 45 mins each
With soap suds and washing boards, scrubbing and cleaning, learn about traditional wash days. Complete with clothes, washing rhymes, a story and some soapy water play. SOC 0-01a
Our Wash Day loan box is also available to borrow.
If your school is outwith North Lanarkshire Council please call 01236 638352 to discuss, as an additional travel charge will apply. Maximum class size is 33 pupils. Each session lasts 90 minutes.