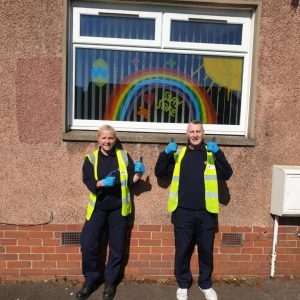 The Covid-19 pandemic is an event of local as well as global significance which will have far-reaching effects on our lives for a long time to come.
Our Museums & Heritage service are committed to collecting and preserving a record of this time to provide future generations with an insight into how people and organisations in North Lanarkshire coped with, and were affected by, the pandemic.
Part of this project involves capturing the diverse, everyday experience of people from all walks of life in North Lanarkshire and for this we will need your help.
Museum curators are seeking to collect objects that reflects your experiences. It could be an everyday object that has kept you safe or given you comfort, for example, a favourite pair of slippers or book. Perhaps you picked up a new skill such as knitting and could donate an example of your work. If you're a key worker it could be an item of workwear. The list is endless, what's important is the story behind the object. We'd also very much like to hear your stories and memories of life during lockdown and how the pandemic has affected you. Please get in touch with us at museumcollections@culturenl.co.uk
Our archives and local studies team are keen to collect the photographs, diaries, leaflets and images that capture your experiences. These may reflect your thoughts and feelings; your daily routine or exercise; home-schooling; working from home; social distancing; key workers; zoom meetings; visits to the supermarket; new skills learned; what you miss; what you don't miss. You can contact heritagecentre@culturenl.co.uk for more information about this.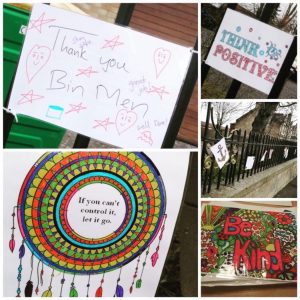 Please keep an eye on this page over the next few months as we will be adding a bit more detail about what we are hoping to collect and how you will be able to donate.