Make your time matter. Volunteer.
Volunteers are at the heart of Macmillan in Lanarkshire. People affected by cancer often feel isolated, alone and, crucially, unable to access the right information and support at the right time.
Macmillan Cancer Support is working in partnership with CultureNL Ltd, South Lanarkshire Leisure and Culture and North Lanarkshire Leisure to develop a network of cancer support services across libraries, leisure and communities in Lanarkshire. The aim of the project is to provide local access to quality information, emotional support and emphasise the importance of remaining physically active during and post treatment. We will offer low-intensity exercise such as walks, gentle movement classes and circuit based classes with Macmillan Move More.
We are looking for volunteers who can give around three hours per week, offering a listening ear and signposting to people affected by cancer. Volunteers will help give access to other services they may need such as financial advice, physical activity or counselling services.
We need people who are warm, friendly, supportive and non-judgemental, with great communication skills and a willingness to learn. In return you'll get full training, ongoing support and development and gain valuable skills and experience. Most importantly you'll make a real difference to your community.
Our aim is to make it as easy as possible for people to get the support they need, because we believe that no-one in Lanarkshire should face cancer alone.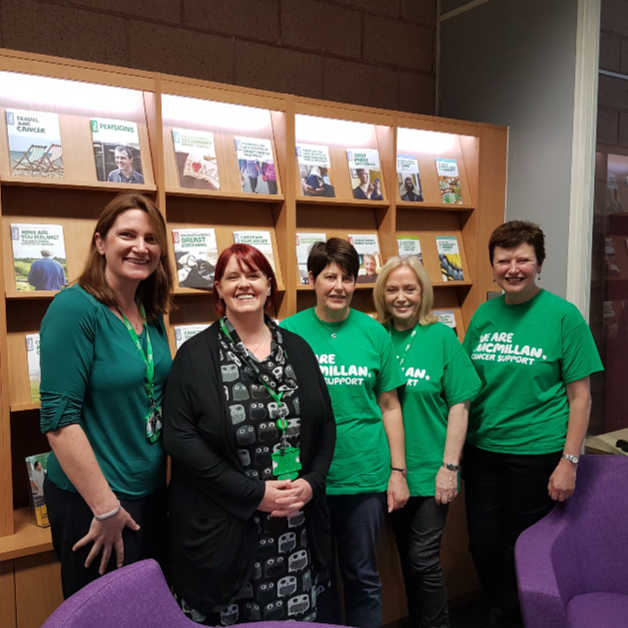 Volunteers are at the heart of all the Macmillan in Lanarkshire activities. Apply today.
Follow @MacmillanLan on Twitter or like us on Facebook here to keep up to date with the latest information with the project.