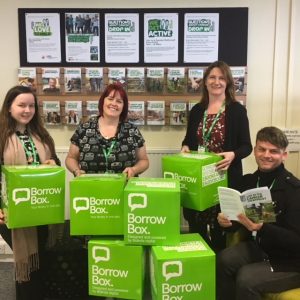 CultureNL Libraries, Macmillan in Lanarkshire and BorrowBox pioneer an exciting new partnership, providing North Lanarkshire with quality cancer information at a convenient time.
We are pleased to confirm that CultureNL Libraries customers now have access to quality cancer information via their BorrowBox service.
There are 20 of Macmillan Cancer Support's top eBooks now available for download. Visit the eLibrary to find out how to get access to the service.

Learn how to download BorrowBox and access the Macmillan Cancer Support eBooks