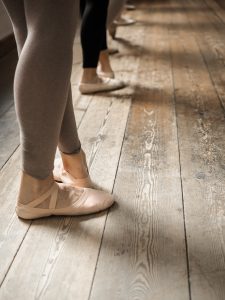 STRICTLY STRETCH
Wednesdays, 10.30am – 11.30am, Airdrie Town Hall
Thursdays, 10.30am – 11.30am, Charlotte Toal Centre, Coatbridge
Fridays, 10.30am – 11.30am, Chrystion Cultural Centre
50+ years
£4.50
Weekly sessions begin with stretching and strengthening to improve general fitness and flexibility, and then you have the chance to learn anything from Abba moves to Salsa. Come along and have great fun meeting new friends whilst getting fit! Wear comfortable clothing, soft shoes and bring a bottle of water
STRICTLY BALLET
Wednesdays, 9.30am – 10.15am, Airdrie Town Hall
Thursdays, 9.30am – 10.15am, Charlotte Toal Centre, Coatbridge
Fridays, 9.30am – 10.15am, Chryston Cultural Centre
50+ years
£4
This weeekly 45 minute session will exercise both your body and mind, whilst building strength technique and a creative movement style. These classes are aimed at those who love to dance and learn and enjoy working in a group. No experience of ballet required, just a love of music and movement!
Wear comfortable clothing, soft shoes and bring a bottle of water.
*Attend both 'strictly' classes each week and pay £7.50 for both. Full details at class.
ALL ABILITY DANCE AND MOVEMENT CLASS
Tuesdays, 11am – 12pm
Charlotte Toal Centre, Coatbridge
16+ years
£5 (carers go free)
This is a dance class for adults with additional support needs that aims to take account of individual requirements. Carers are very welcome to join in.