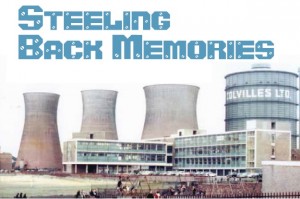 Did you work in the steel industry? Would you like to share your memories? We are looking for people who can tell us about their working lives in the Lanarkshire steel industry.
Were you an apprentice?
Did you drive a HGV or a loco?
Did work in the slabbing mill or strip mill?
Did you work at the coking ovens?
Or did you live or work in the shadow of Ravenscraig?
Any recollections of everyday life are welcome.
The information will be used on our website and potentially in a forthcoming exhibition called 'The Big Mill'.
If you would like to find out more, contact Justin Parkes on 01236 856376 or email parkesj@culturenl.co.uk