Cumbernauld (Studio) Theatre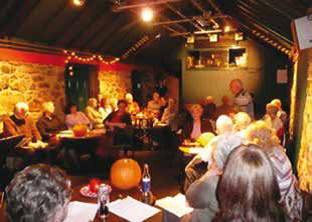 Wednesday 5 October
1.15pm – 2.30pm
16 years+
Free
The Poacher's Pot Group will be reading poems by known poets and some not-so-well known poets in celebration of National Poetry Day 2016. This event is presented by members of Cumbernauld's Studio
Arts Forum. Come along for an interesting and entertaining afternoon. Tea, coffee and cake will be provided for your added enjoyment.
To book your place, call Cumbernauld Library on 01236 618190.