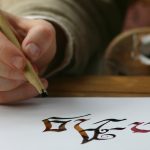 Why not sign up for one of our short courses or one day workshops, specialist tutoring opportunities or events, to improve your skills and knowledge?
We offer a great selection of activities that offer great value for money. All materials and equipment are included, all you need to bring along is your imagination. Don't miss out – book a place now!
Call 01236 632828 or email arts@culturenl.co.uk
ADULT COURSES
Calligraphy -10 Week Short Course
16+yrs
Starts Monday 3 September
Mondays* 7pm – 9pm
Muirfield Community Centre, Cumbernauld
£85/£75 Concession (all materials and equipment provided)
Through tutor demonstration, one-to-one teaching and simple projects, students will
be given guidance and advice on lettering techniques, materials and equipment. By
the end of the 10 weeks they will have learned the basic techniques of an absorbing
and relaxing skill.
Class off on Monday 24 September (public holiday).
ADULT CLASSES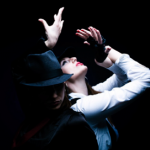 Adult All Ability Drama- NL2
16+yrs
Thursdays 2pm – 4pm Muirfield
Muirfield Community Centre, Cumbernauld
£6
Interested in joining one of our mixed ability adult drama groups? Learn new skills,
meet new friends and experience the excitement of working towards a performance
in a safe and relaxed environment. Carers go free. Please call 01236 632828 for
availability.
Adult Guitar and Ukulele Classes
16+yrs
Muirfield Community Centre, Cumbernauld
£5.50/£5 Concession
Thursdays 7pm – 8pm
Singing
16+yrs
Muirfield Community Centre, Cumbernauld
£4.50
Tuesdays 7.30pm – 9pm
Do you sing in the bath? Hum along to the radio in the car? Our singing
groups are perfect for honing your skills in a fun, friendly environment. Weekly
workshops enable participants to develop their vocal ability, learn to sing in
harmony amongst likeminded people.
CHILDREN'S CLASSES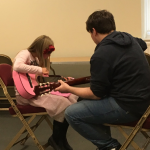 Children's Guitar and Ukulele Classes
8-16yrs
Muirfield Community Centre, Cumbernauld
£5
Thursdays 5pm – 6pm
Thursdays 6pm – 7pm
Children's Keyboard Classes
8+yrs
Muirfield Community Centre, Cumbernauld
£5
Tuesdays 5pm – 6pm
Tuesdays 6pm – 7pm
Build or advance your keyboard skills in a
variety of musical styles.