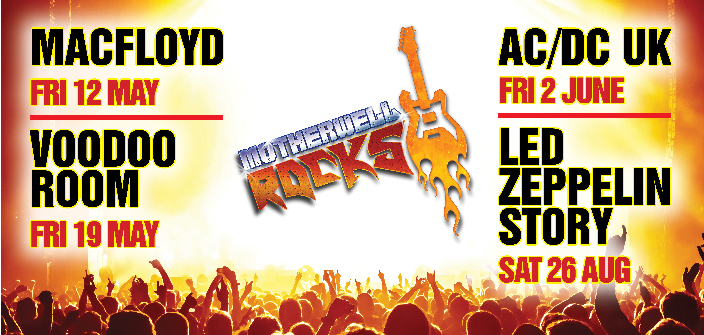 A Summer of Rock at Motherwell Concert Hall and Theatre
MacFloyd /// Friday 12 May
Voodoo Room /// Friday 19 May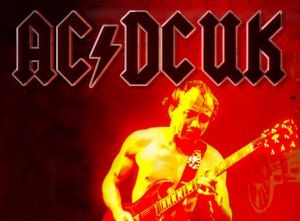 AC/DC UK /// Friday 2 June /// £16 /// BOOK NOW

ACϟDC UK has totally captured all the on-stage magic of ACϟDC. They look like them; they sound like them; and they generate the rock and roll atmosphere of ACϟDC live in concert –you will believe that Angus Young is on stage – it's incredible! "Back in Black", "Dirty Deeds", "Thunderstruck", "Highway To Hell" – the list goes on and on. These great rock anthems are all there in an evening's entertainment that you definitely won't want to miss!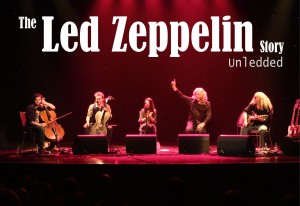 Led Zepplin Story /// Saturday 26 August /// £15 /// BOOK NOW
The Led Zeppelin Story first came on the scene in 2004, playing to appreciative audiences throughout the UK and Europe.
Audiences enjoyed both the full thunder of the electric set or the more laid back and intimate acoustic sets. Now Jack and Alex are embarking on an exciting unledded two piece electroacoustic journey. Where in true Page and Plant style nothing is off limits and now with the introduction of the string section and backing vocals they have taken this Zeppelin set to a new experience with high energy and contemporary string arrangements.
Hear all the classic electric and acoustic numbers blended in to a not quite unplugged experience.