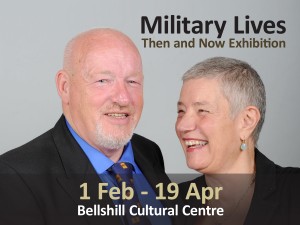 1st February – 19th April
Bellshill Cultural Centre
John Street, Bellshill ML4 1RJ
Military Lives: Then and Now is a photography exhibition of current members of the British Armed Forces, or anyone who is a veteran member of the Armed Forces and has a connection to Lanarkshire.
Members came alone or with family members for a professional photo shoot at Summerlee Photomedia suite, and were provided with two version of their photo – modern and in the style of a century ago.
Come along and compare the facinating photographs of current  and veteran heroes.
An exhibition of photography by Allan Bovill.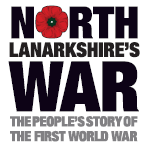 Military Lives: Then and Now is part of the wider North Lanarkshire's War project.North Lanarkshire's War is a two year long project exploring ordinary people and the extraordinary events they helped to shape during the First World War.
This project has included exhibitions, talks, events, film screenings and school workshops in venues across North Lanarkshire and has attracted thousands of people of all ages to participate.