CONTAINS VERY STRONG LANGUAGE AND REFERENCES TO DRUG TAKING. SUITABLE FOR AGE 16 AND OVER.
McLuckie's Line is a raw, hard hitting and at times hilarious monologue that delves into the wounded soul of Lawrence McLuckie. An unemployed actor and compulsive gambler waiting nervously in a claustrophobic corridor of a Glasgow hospital expecting a phone call from his aloof theatrical agent. An offer of work that will change his life forever – what could go wrong? Place your bets!
The play explores important subjects like men's health, grief, coming to terms with cancer and the will to survive but is also packed with humour: crazy actresses, nosy neighbours, reprobate mates, a wee wren in a housing scheme, a Spanish speaking horse, a gun toting Elvis impersonating bookmaker and a greyhound called Flight Delay.
★★★★ Daily Record ★★★★ The Scotsman ★★★★ The List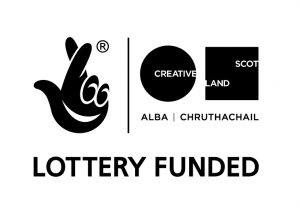 "Tour de Force!!!" Audience ★★★★★
"Hilarious!" Audience ★★★★★
"WOW!" Audience ★★★★★
"Perfect!" Audience ★★★★★
"Utterly brilliant!" Audience ★★★★★