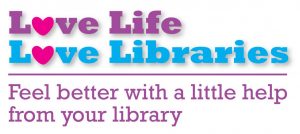 Feel better with a little help from your library and experience Love Life Love Libraries, our Health and Wellbeing week.
Saturday 3 February – Saturday 10 February.
If you want to give us feedback on an event that you attend, feel free to drop us an email at libraries@culturenl.co.uk and tell us your thoughts.