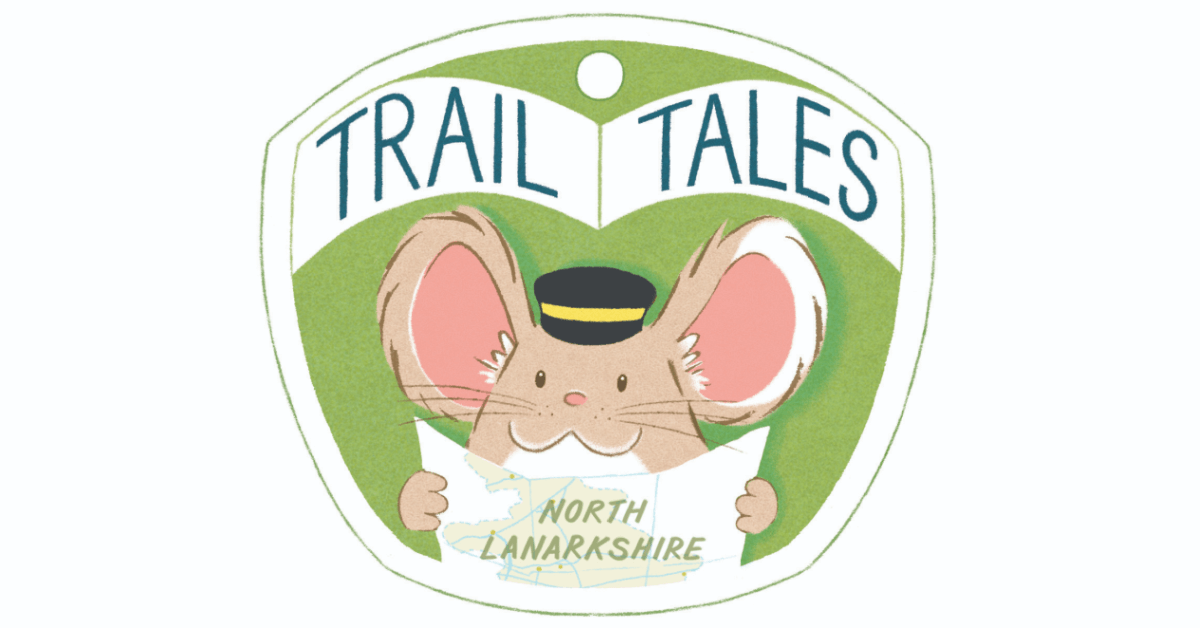 Explore your community with Maurice the Station Mouse.
To celebrate Book Week Scotland 2020, Trail Tales – a collaboration between CultureNL Libraries and Museums and local prize-winning author and illustrator Meg McLaren, encouraged children in North Lanarkshire to explore their local community with the help of Maurice the Station Mouse.
The Station Mouse was included within Primary 1 Bookbug bags in 2019 and following voting from children across Scotland the book was awarded the 2020 Bookbug Picture Book Prize.
We hope that the combination of the familiarity of the book amongst current P2 year groups, the availability of free and flexible resources, the interactive nature of the project in addition to the aspirational aspects of local author involvement will resonate with children and families. Trail Tales will be offered in three different ways to appeal to local early years venues, P1-P3 classes and families:
Getting To Know Your Local Community
Free digital resource for nurseries and primary schools
This free downloadable digital resource can be utilised by nurseries and primary schools to create their own interactive visual walking route suitable for their local community. The resource pack contains:
The Summerlee Mouseum
Visit the Trail Tale at Scotland's noisiest museum
Following on from previous successful collaborations between CultureNL Libraries and Museums such as The Big Day Out, Maurice the Station Mouse has come to Summerlee Museum.
Families can explore the museums extensive outdoor space, using a custom illustrated map by Meg McLaren (sneak peek provided below) and activity sheet (available at Summerlee Museum), to follow the trail and read the tale of The Station Mouse with pages of the book displayed around the grounds of Summerlee Museum.
To find out more about booking a visit to Summerlee Museum please visit: https://culturenl.co.uk/covid-19/covid-19-summerlee/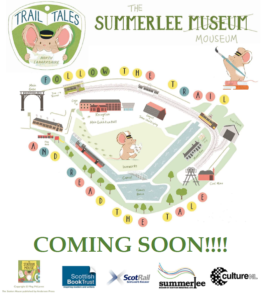 Community Trail Tales Pop Ups
Exploring your own community
During Book Week Scotland (16 – 22 November) North Lanarkshire will be encouraged to read out to help out – with some communities animated with a pop up set walking route incorporating A3 sized pages of the book in shop windows and/or images from The Station selected by Meg McLaren, involving routes where possible between libraries and local train stations.
A free customisable map worksheet, illustrated by Meg McLaren, for children to draw their local community and tick off images as they find them will be available at participating libraries.
Trail Tales pop up locations:
Trail between Wishaw Library and Wishaw Train Station
More coming soon