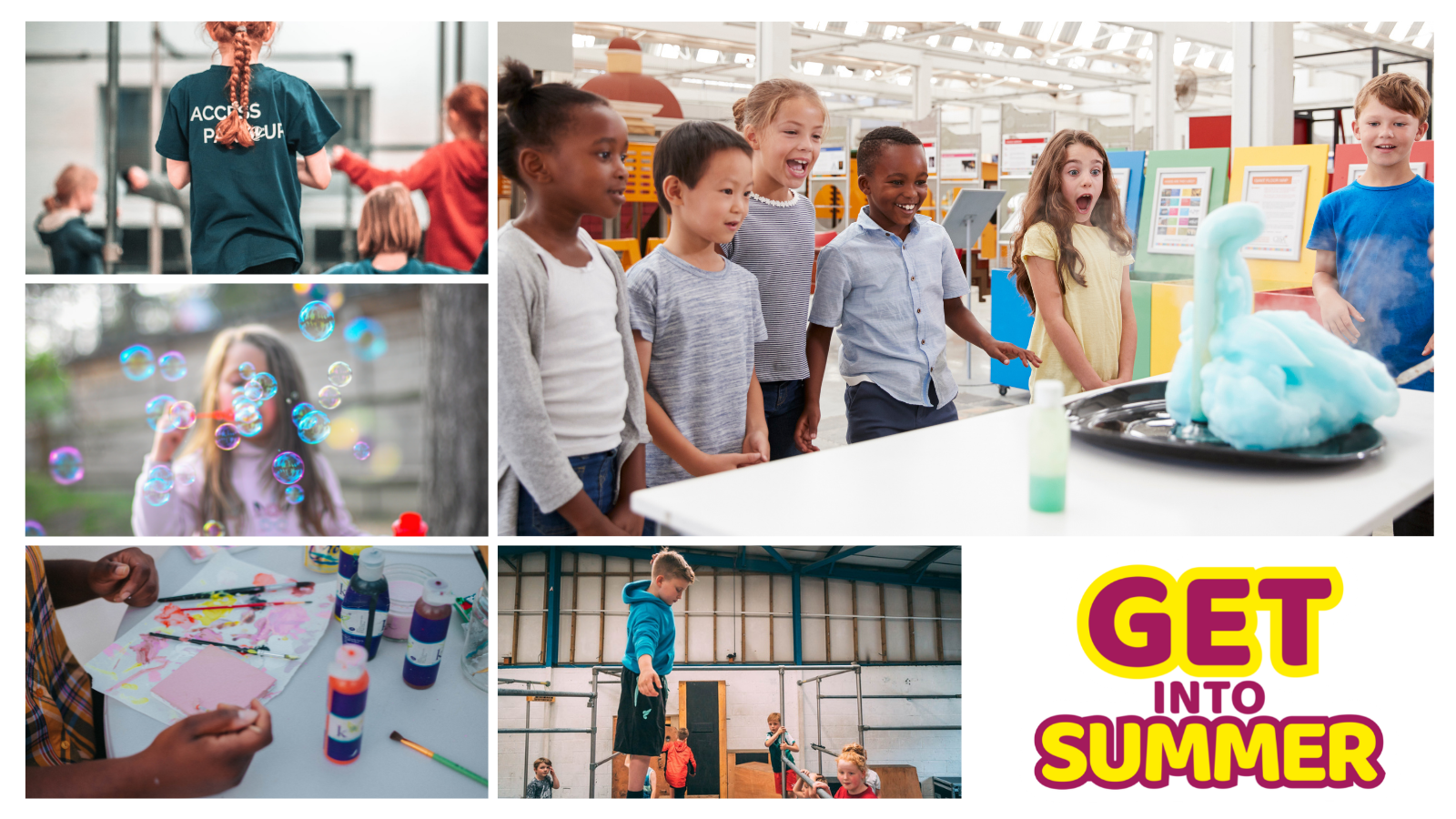 This Summer we're hosting a range of activities for families and children at Summerlee Museum and North Lanarkshire Heritage Centre, including arts and crafts, outdoor play, science shows and more.
All activities at Summerlee must be pre-booked online. You must also ensure you book your general admission tickets to enter the site.
Some activities at North Lanarkshire Heritage Centre must be pre-booked by calling 01698 274590, while others are drop in with no museum booking required.
Along with the events and activities listed below, we have play equipment for families free to use every day (during opening hours) including space hoppers, giant Connect 4, Jenga, hoola-hoops and bubbles. Summerlee Museum also has a large play area with an accessible trampoline and swing.
View our Summer of Play Calendar of free events and activities taking place this Summer.
National Play Day – Wednesday 4 August
Playday is the annual national day for play in the UK, coordinated by Play England, Play Wales, Play Scotland and PlayBoard Northern Ireland. The 2021 theme, Summer of Play, recognises the challenges children and young people have faced over the past year and the need to enjoy time for play with their friends, having fun. Families and carers are being encouraged to celebrate children's right to play in their local communities.
Pip & Posy Playday Resource Pack 
These event are funded by Museums Galleries Scotland as part of the Scottish Government's Get into Summer programme, supporting opportunities for children and young people to socialise, play and reconnect this summer.