Encounters for Schools – creating unique experiences!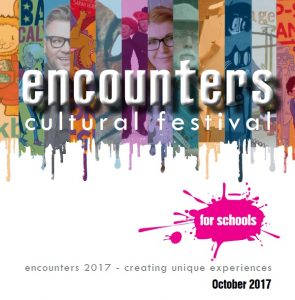 From literacy to social studies to expressive arts and film, it's time to experience something new in North Lanarkshire every October!
This is North Lanarkshire's Encounters Cultural Festival, specific for schools.
Download the full schools brochure from HERE.
Booking lines online from 9am on 11 September.