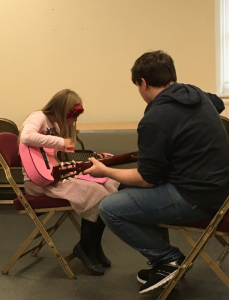 SOUND CREATION
Musicworks, Wishaw Library
8 – 16yrs £25 for 2 days
Wednesday 4 and Thursday 5 April 10am – 4pm
Try playing an instrument, writing a song and making music in this workshop.
Join composer and sound designer Gary Cameron for two days of the Easter holidays when you will learn to write and record your own original track. No musical experience required, just a willingness to join in the fun!
BIG BIRD
Pather Artworks, Wishaw
7+yrs £20 for 2 days (all materials supplied)
Wednesday 4 and Thursday 5 April 10am – 1pm
Come and join our expert ceramics tutor at Pather Artworks for two days of hands on ceramics. Since it's Easter we are focussing on chicks, chooks and chickens. Design and make your own to take home as a very well behaved big or
little bird.
ANI – MAKE – SHUN!
3D printer animation workshop
Summerlee Photomedia Studio
8 – 13yrs £15
Wednesday 4 and Thursday 5 April 12noon – 4pm
Create your own cartoon character in this two day workshop. First choose a character and have it printed using a 3D printer then, guided by an animation artist, bring your character to life. Complete the animation process by adding sound and music for full effect.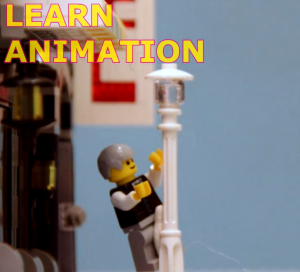 SUPER HEROES – ANIMATION WITH LEGO
Summerlee Photomedia Studio
8 – 13yrs £10
Monday 9, Wednesday 11 or Thursday 12 April
12noon – 4pm
Explore the world of Superheroes using Lego, in this one day workshop, led by an animation artist. During the day you can create your own backdrops and sets, add characters then bring your story to life through the animation process that includes sound and music.
ROVING REPORTERS
Airdrie Town Hall
5 – 12yrs £15 per day or £55 for 4 days
Monday 9 – Thursday 12 April 10am – 4pm
Join our Roving Reporters over the Easter holidays, in this drama workshop, as they uncover unbelievable stories and get to the bottom of the juiciest scoops. Become a reporter for a day or join us for the whole week – just make sure you don't miss out on the big stories!
JUST ART…..CAMP!
Summerlee Museum of Scottish Industrial Life, Coatbridge
7+yrs £40 (all materials supplied)
Tuesday 10 – Thursday 12 April inclusive
10am – 3pm
Fill the Easter holidays with all things arty! Led by expert art tutors, participants will have a go at drawing, painting, printmaking and designing a lantern. For three days of creativity book 'Just Art…..Camp'. Don't forget a packed lunch and to wear clothes that can get messy!
Advance booking and payment is required for all Easter Workshops. Payment can be made by calling 01236 632828 between 12pm and 4pm, Monday to Friday.