Reopened on Monday 26 April 2021
Summerlee Museum is free to visit and open Monday – Sunday, 10am – 4pm.
Please book your tickets in advance.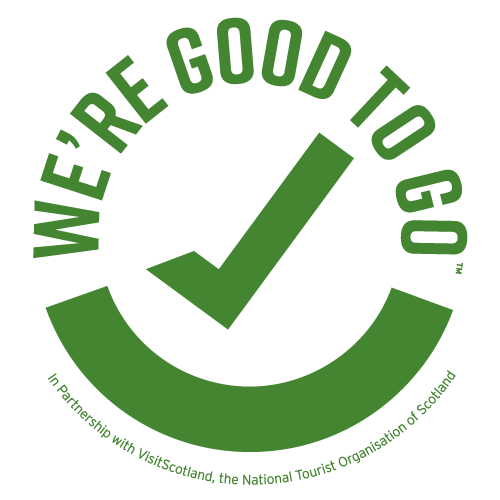 If you need to book your timeslot on the day of your visit, you must book online before 8.30am or call us on 01236 638460 to check availability before you arrive to avoid disappointment. Please note, our phone lines open at 10am and the team can only book for a same day visit.
We've outlined everything you need to know before your visit. Please ensure you read the information carefully.
If you've pre-booked tickets and aren't able to make it, we'd really appreciate you letting us know, so we can release the tickets for someone else to enjoy. Please contact museums@northlan.gov.uk with your name, date, and time of visit.
If you have a question about our service, please visit our frequently asked questions. If you can't find what you're looking for, please get in touch:
01236 638460         Monday – Sunday, 10am-4pm
Please be aware we'll do our best to answer all calls but have limited resources so it may not always be possible.
Summerlee Museum of Scottish Industrial Life has been awarded Good to Go status, designed by VisitScotland and recognised by the National Tourist Organisations of Great Britain and Northern Ireland. This Industry Standard mark confirms that we have followed government and industry COVID-19 guidelines, have a Risk Assessment in place and a process to maintain cleanliness and aid social distancing.
We've implemented a number of changes to the museum and gallery experience:
Visitors must select a session when booking and are not permitted to attend more than one session per day. Visitors will need to leave the site at the end of their session.
Visitors will have to wear a face-covering in all enclosed places within the museum, including the shop, café, tram, and exhibition areas. We are unable to provide visitors with face coverings.
We'll be limiting the number of visitors who are able to come to the site each day to ensure everyone has a safe and enjoyable experience.
We are maintaining a two-metre social distance throughout the site.
We're providing hand sanitising facilities around the museum.
Our shop and café are open. We will accept cashless payments only.
Our café is serving a reduced menu with socially distanced tables indoors and outdoor picnic tables available.
Our interactive exhibits will remain closed to visitors to safely uphold social distancing measures and limit visitors' contact with hard or shared surfaces. We have also removed our indoor seating.
We'll be managing toilet facilities to control the number of people in and out and ensuring regular enhanced cleaning takes place.
We will be offering suggested routes to keep areas flowing and prevent overcrowding in popular spaces.
We've installed lots of guidance on hygiene, social distancing, and safety measures as friendly reminders to everyone on how to enjoy their day – these include floor stickers to emphasise two-metre distancing and supporting signage.
Enhanced cleaning arrangements may mean a wait for some things, such as toilets, lifts or access to certain areas. Please be patient and be respectful to our staff.