"As well as our regular weekly classes, this session we've come up with a new range of "Made Easy…" masterclasses to ease you into Year or back into a more creative frame of mind. These one day courses are tutored by extremely talented artists to help you with any technical difficulties AND creative blocks you may have. Everyone needs a kick start, a refresher or a helping hand within a relaxes and friendly environment make a New Year resolution and come along!"
Why not sign up for one of our sort courses or one day workshops, specialist tutoring opportunities or events to improve your skills or knowledge? We offer a great selection of activities that offer great value for money. All materials and equipment are include, all you need to bring along is your imagination.
Don't miss out – these workshops are really popular and places are limited – book a place now!
Call 01236 632828 to book and pay for your place!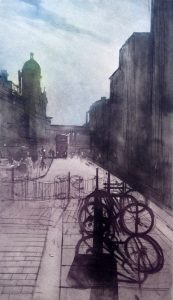 DRY-POINT & COPPER ETCHING…MADE EASY
Saturday 14 March, 10am – 4pm
Reigart Suite, Summerlee Museum, Coatbridge
16+ years
£35 / £32 Concession (includes all materials and equipment)
Culture NL is pleased to invite back visiting artist Greg Moore. An excellent hands-on masterclass, this class will introduce and guide you through the basics of Dry-point and Copper Plate etching. Non acid etching as an exciting technique that combines elements of drawing, design and craft creating dynamic prints on paper. With a focus on compositions using perspective, participants are welcome to take along a selection of their own source material to refer to when making up their printing plate. Create a dry point etching during the day, print it and take your etching home with you! Refreshments provided.
LIMITED EDITION! MONO PRINTING
Thursday 9 April, 10am – 12pm
Conference Room, North Lanarkshire Heritage Centre
8+ years
£7 (includes all materials and equipment)
Taking inspiration from the many iconic LP's from the 1960's-1990's, design and create your very own record sleeve, with a focus on line, motif and colour. Mono printing is a fast and energetic way of making a unique design using acrylic plastic sheets and coloured ink. Make a statement for the 21st Century with wow factor results!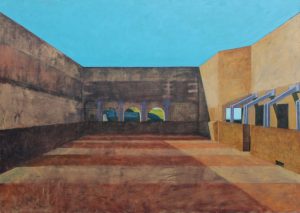 ARCHITECTURE & ATMOSPHERE IN PAINTING…MADE EASY
Saturday 16 May, 10am – 4pm
Bellshill Cultural Centre (MP1)
16+ years
£35 / £32 Concession (includes all materials)
Culture NL is pleased to host a masterclass with exhibiting artist Charlie Yates. Charlie's work is broadly concerned with memory, cultural heritage, and architecture. This masterclass asks participants to think about the depiction of architectural structures, town and cityscapes in the construction of a painted narrative. How can the artist imbue meaning and atmosphere? How can this be done successfully without the painting becoming merely a technical exercise?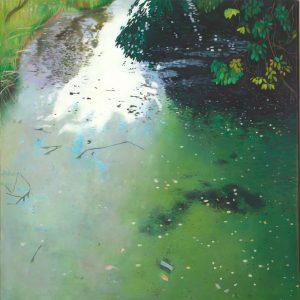 LANDSCAPES  AND WATER…MADE EASY
Saturday 6 June, 10am – 4pm
Reigart Suite, Summerlee Museum, Coatbridge
16+ years
£35 / £32 Concession (includes all materials)
A fantastic opportunity to learn painting techniques from exhibition artist Lesley Banks. Lesley's current exhibition at Summerlee Museum is a display of paintings relating to the canals and waterways of Monklands. The masterclass will also focus on this theme. Weather permitting, the masterclass will involve some plein air sketching along the small stretch of canal at the museum. The afternoon will then comprise of studio work and a longer painting session under the expert guidance of Lesley.