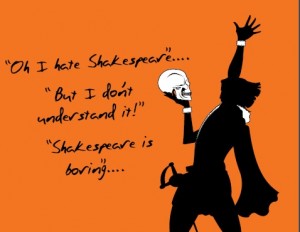 North Lanarkshire Children's Theatre and Youth Theatre proudly present:
THE SHAKESPEARE REMIX 
Motherwell Concert Hall
Sunday 4 June 2017
4pm
Tickets £7/£4
Join CultureNL's Shooting Stars, Superstars and Youth theatre in their quest to prove you wrong!
To book tickets, call our box office on 01698 403120 or click HERE.
Exhibitions at Motherwell Concert Hall and Theatre
1 May – 24 July
Ceramic Class Work from CultureNL
An impressive collection of ceramic work designed and produced by participants that attend Pather Artworks Studio, Wishaw, run by CultureNL.Pather Artworks offer children, young people and adults of all abilities the opportunity to work creatively with clay. Ceramics classes and workshop information can be found at www.culturenl.co.uk/arts .
Exhibitions at Bellshill Cultural Centre
3 May – 26 July
CultureNL Creative Writing Class Work
High Days and Holidays
May has traditionally been the month that heralds the start of the holiday season. The month itself, for many people, offers workers and families the opportunity to enjoy two long weekends of public holidays that encourage days out, short breaks or just simply getting out and about more locally. Holidays are to be anticipated, treasured and most of all enjoyed. CultureNL's Creative Writing Groups have responded to the 'High Days and Holidays' theme with the work on display in this exhibition.
Exhibitions at Aidrie Town Hall
15 May – 17 July
LOVE
Ashleigh Kitchen
Having graduated from Glasgow School of Art in 2016, Ashleigh Kitchen's work finds influence from the worlds of fashion and material culture. Today, Ashleigh says, "The Shop is increasingly curated like a gallery". She asks, "What happens when biological drives meet with external stimulation? The push and pull of empty and full. Shop as gallery and vice versa. Paintings as objects of desire".
Exhibitions at Airdrie Community Health Centre
27 March – 5 June
Airdrie & Coatbridge Islamic Centre
FACIC, Friends of Airdrie and Coatbridge Islamic Centre, is a new voluntary organisation that took shape in March 2012. This led to a series of events being organised such as the Connecting Communities event that has been taking place around the month of June, with the aim of celebrating how Scottish and Islamic cultures can work, live and learn together with support from North Lanarkshire Partnership.
19 June – 11 September
Airdrie Integrated Addiction Service – Service User Football Group
A Service User Football Group was formed by Airdrie Integrated Addiction Service to take part in the annual Suicide Prevention Tournament and the invitation was then opened up to the Community Mental Health Team who also brought along patients who were interested in taking part. At first, the participants, many of whom have a long history of drug and alcohol addiction or chronic mental ill health, struggled physically due to a lack of regular exercise but have now become fitter, healthier and more positive about their future.