From Monday 30 August 2021, our Community Arts Team are offering a new programme of affordable, weekly arts classes that will appeal to children, young people, and adults of all abilities.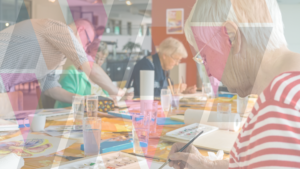 Weekly classes do not run on the following dates:
September weekend: Friday 24 and Monday 27 September
School in-service: Monday 15 November (children's classes only)
School October: Monday 11 – Friday 15 October
Please note, adult visual art and photomedia classes will continue through the September weekend.
All classes finish on week commencing Monday 6 December unless otherwise stated.