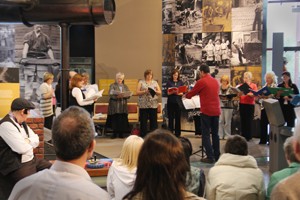 SINGING
Age 16+
Tuesdays 7.15pm – 8.15pm Muirfield Community Centre £3.50
Thursdays 6.15pm – 7.45pm Reigart Room Summerlee Museum Coatbridge £4.50
Do you sing in the shower? Hum along to the radio in the car? Try one of our singing groups for a fun, weekly, singing session. Styles include Jazz, Gospel, Pop, Musicals etc.
Groups are very relaxed, you'll make new friends and you'll have a great laugh.
No need to book but put it in your diary!