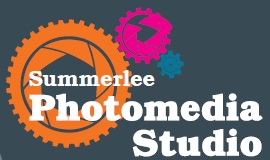 During term time, school workshops are delivered in the Photomedia Studio that link in with Summerlee Museum Education Workshop programme.
Primary School – Discover Technology
Through Photography
Suitable for P1-P4 • £38 • 90 min • Summerlee Photomedia Studio
Science, Technology and Art collide in this exciting workshop, which uses Curriculum for Excellence (CfE) cross-curricular experiences and outcomes. Pupils will investigate how domestic objects have developed over the years, before using digital equipment to record every-day science and technology. Finally pupils evidence discoveries in the form of Photo Posters to take back to school.
Secondary Schools – Group Bookings
The Photomedia Studio offers secondary school groups the opportunity to work in traditional and digital photography, film making and the moving image and computer music making.
To find out more about what the Photomedia Studio can offer your school group, please call 01236 638463.