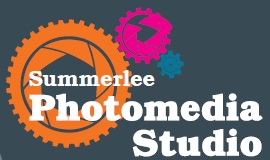 During term time school workshops are delivered in the Photomedia Studio that link in with Summerlee Museum Education Workshop programme. Continuous Professional Development sessions can also be provided on request for teachers and support workers.
Primary School – Discover Technology Through Photography
Session Lasts 90 min • Cost £42
Suitable for P2-P6
Pupils will discover by:
Investigating how domestic objects and the materials they are made of ahve developed over the years.
Recording evidence using modern digital equipment to see for themselves how science and technology have changed their lives.
Making large scale photo posters to take back to school.
Curriculum for Excellence (CfE) cross-curricular experiences and outcomes include Art and Design, Science MAterials and Social Studies/Technology.
Secondary Schools
The Photomedia Stuido offers secondary school groups the opportunity to work in traditional and digital photography, film-making and the moving imagem, and Music & Audio Technology.
To find out more about what the Photomedia Studio can offer , please call 01236 638463.